Wondering how to import folders/categories from other WordPress plugins? Here's a simple guide for you!
If you've used other WordPress media file organizer plugins before, now you can click to import those folders into the CatFolder interface.
The process is simple. Since you have the plugin activated, it will automatically detect all folders and categories you created in the past using other plugins. Therefore, all you need to do is to choose which one you want to import, and simply click Import now to get all the folders and their organized media files imported to CatFolders.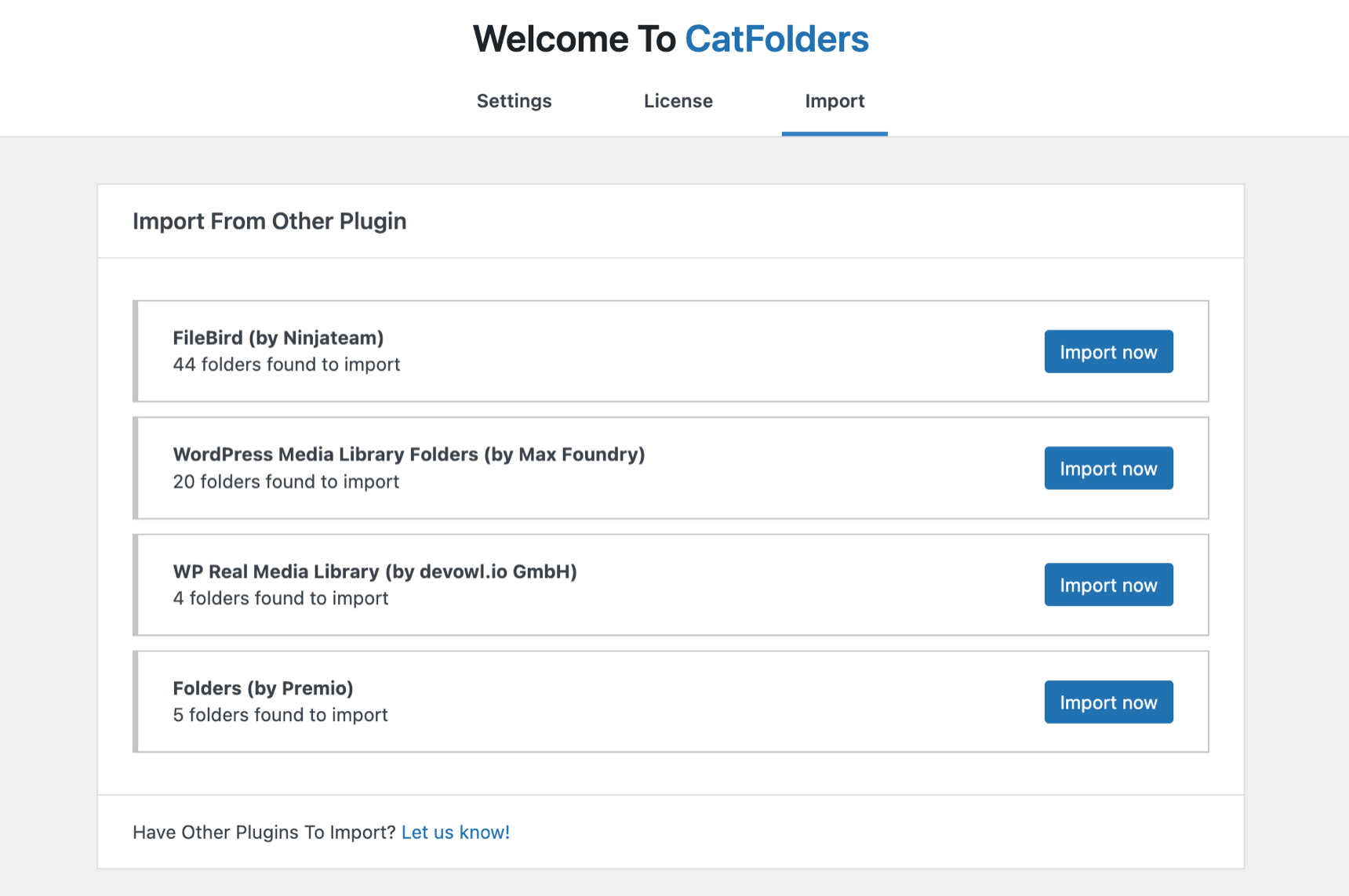 To date, CatFolders provides 1-click folder import from these WordPress plugins:
FileBird by NinjaTeam
Enhanced Media Library by Webbistro
WordPress Media Library Folders by Max Foundry
WordPress Real Media Library by Devowl
WP Media Folder by JoomUnited
HappyFiles by Thomas Ehrig
Folders by Premio
From each WordPress plugin, you can import once. When completed, the button will be disabled.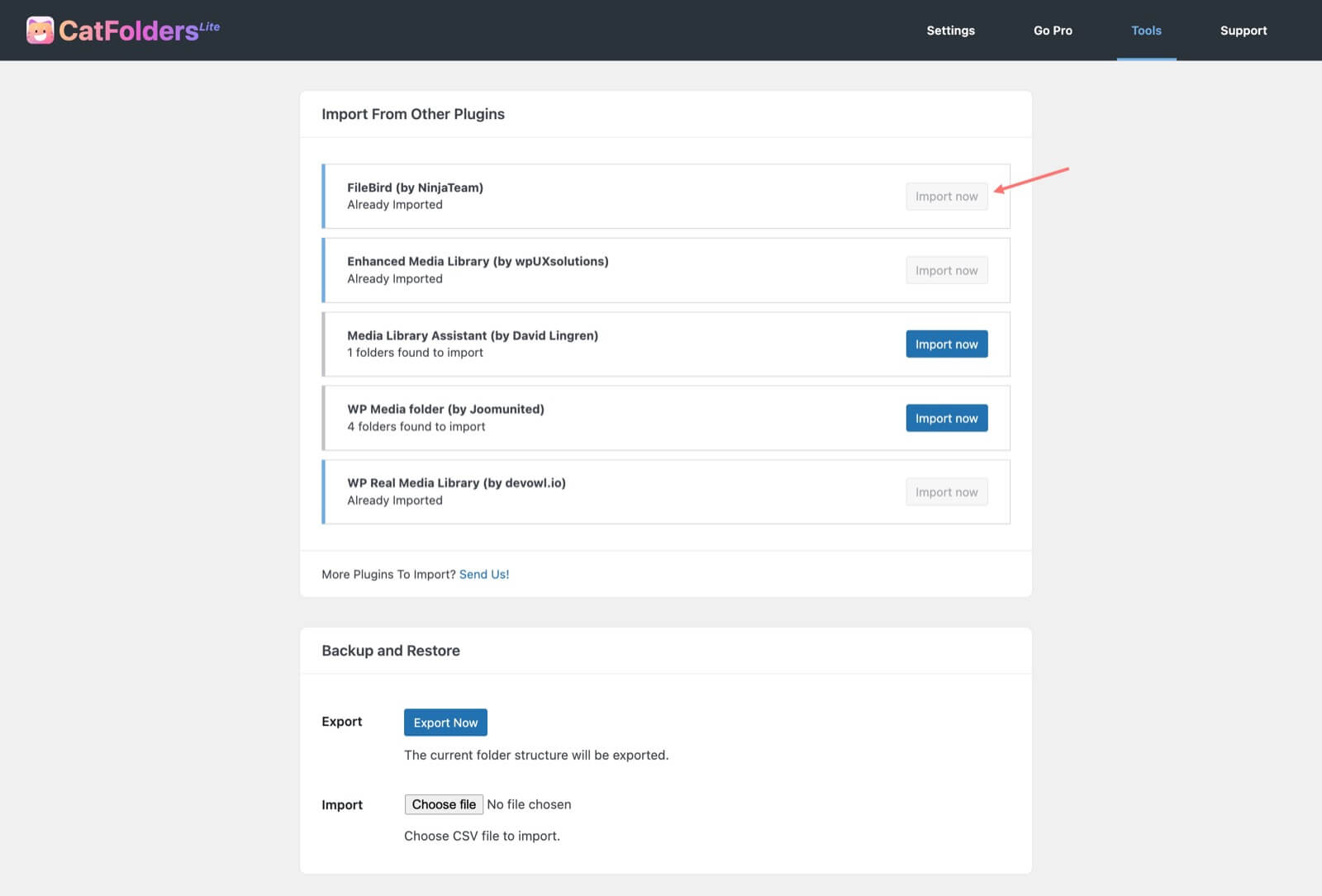 If there's another one you wish us to support, please feel free to get in touch and let us know!