CatFolders' checkout process is powered by Express Checkout, which will automatically create a WP user account at checkout, based on customer's email address.
Since it doesn't require logging in before purchase, you would need to set your password to complete your account registration.
To reset your password, please go to My Account. And then, click on Lost Password.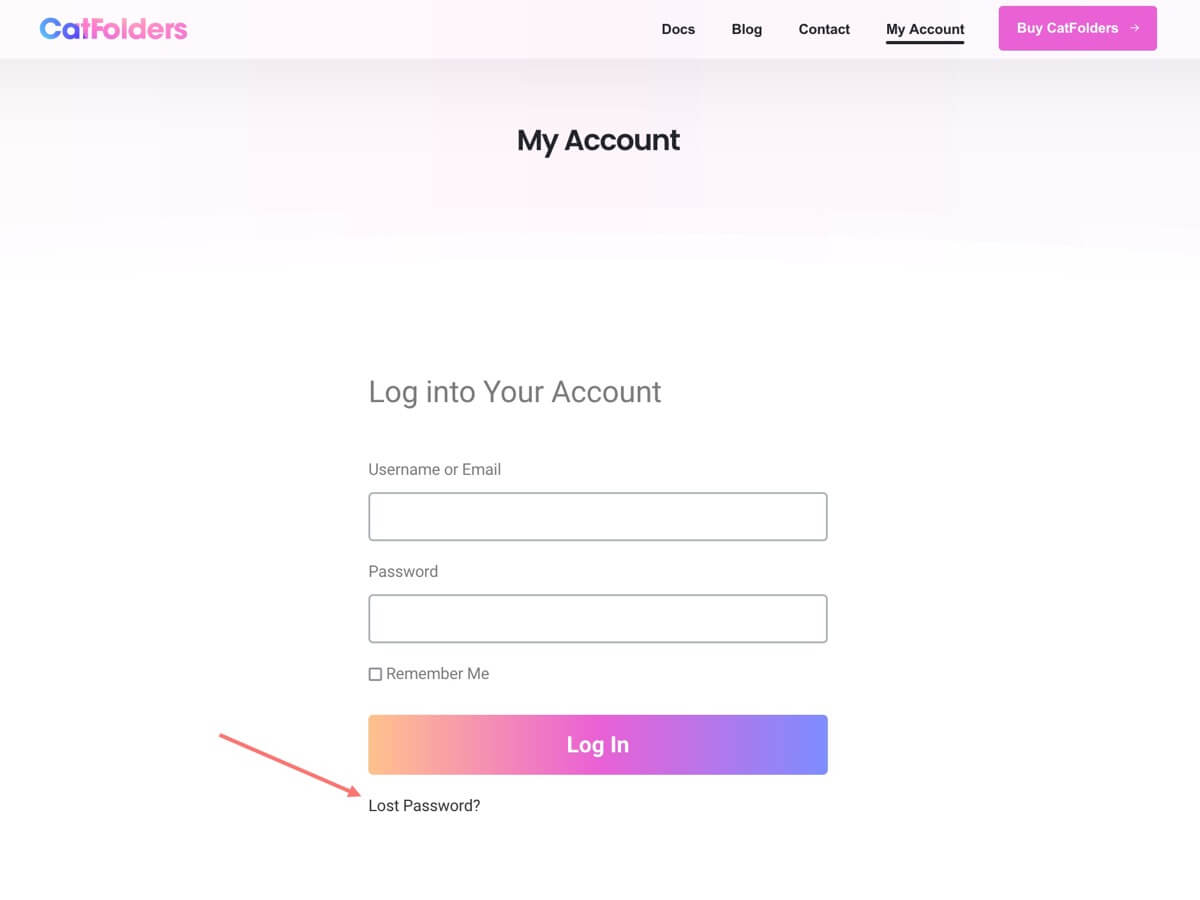 On the next screen, please enter the email address you've used to proceed to checkout, and click Get New Password.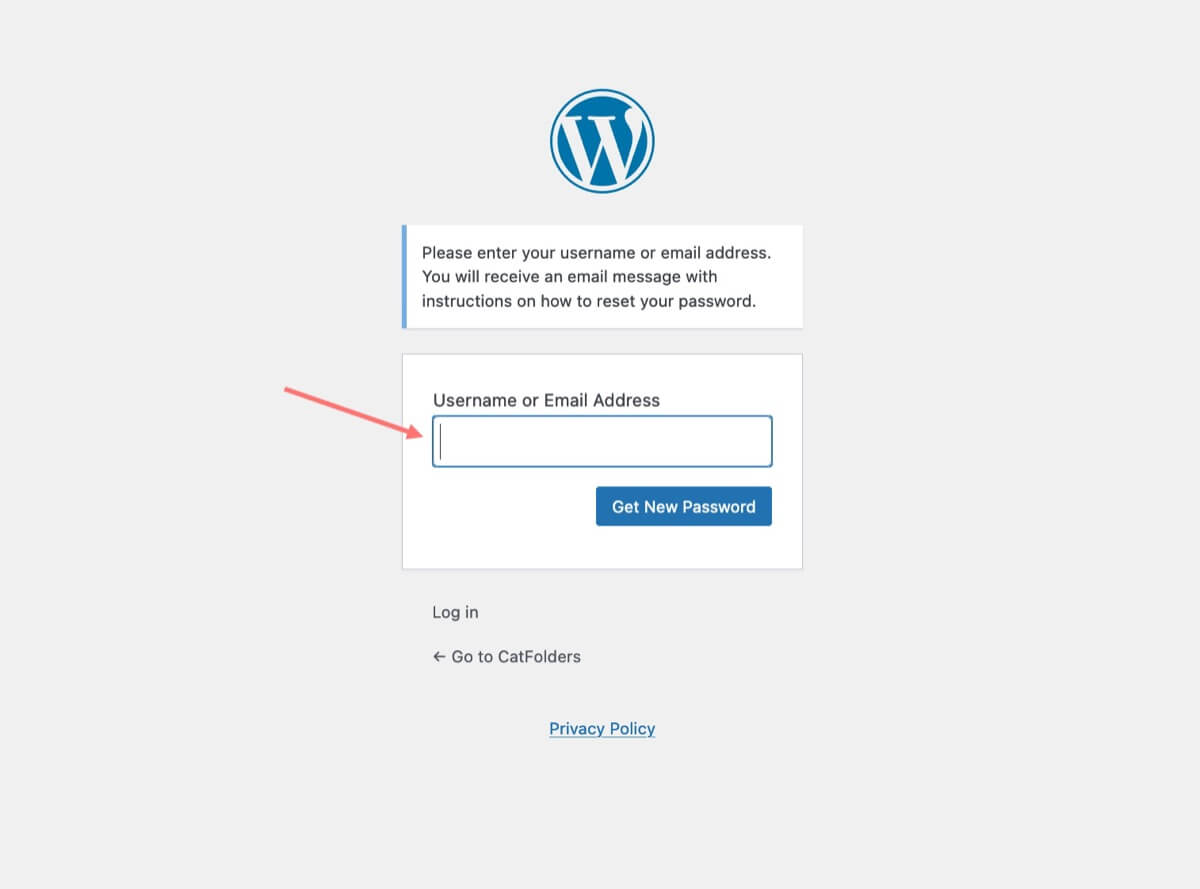 It should send a password reset email to your mailbox shortly (be sure to check your spam box, too!) then you will be able to set your password and log in to your account.
⚠️ In some cases, your email client may block email delivery from our website or our SMTP mailer. As a result, you're not receiving any email from CatFolders. In this case, please get in touch with us and we'll send you a temporary password.