CatFolders license key is a unique 32-digit alphanumeric key for the completed purchase of a licensed product.
Activate License
Here's how to enter CatFolders license key on your WordPress website.
Log in to YayCommerce website and navigate to https://wpmediafolders.com/my-account/#license-key, you will see your license keys in License Keys tab.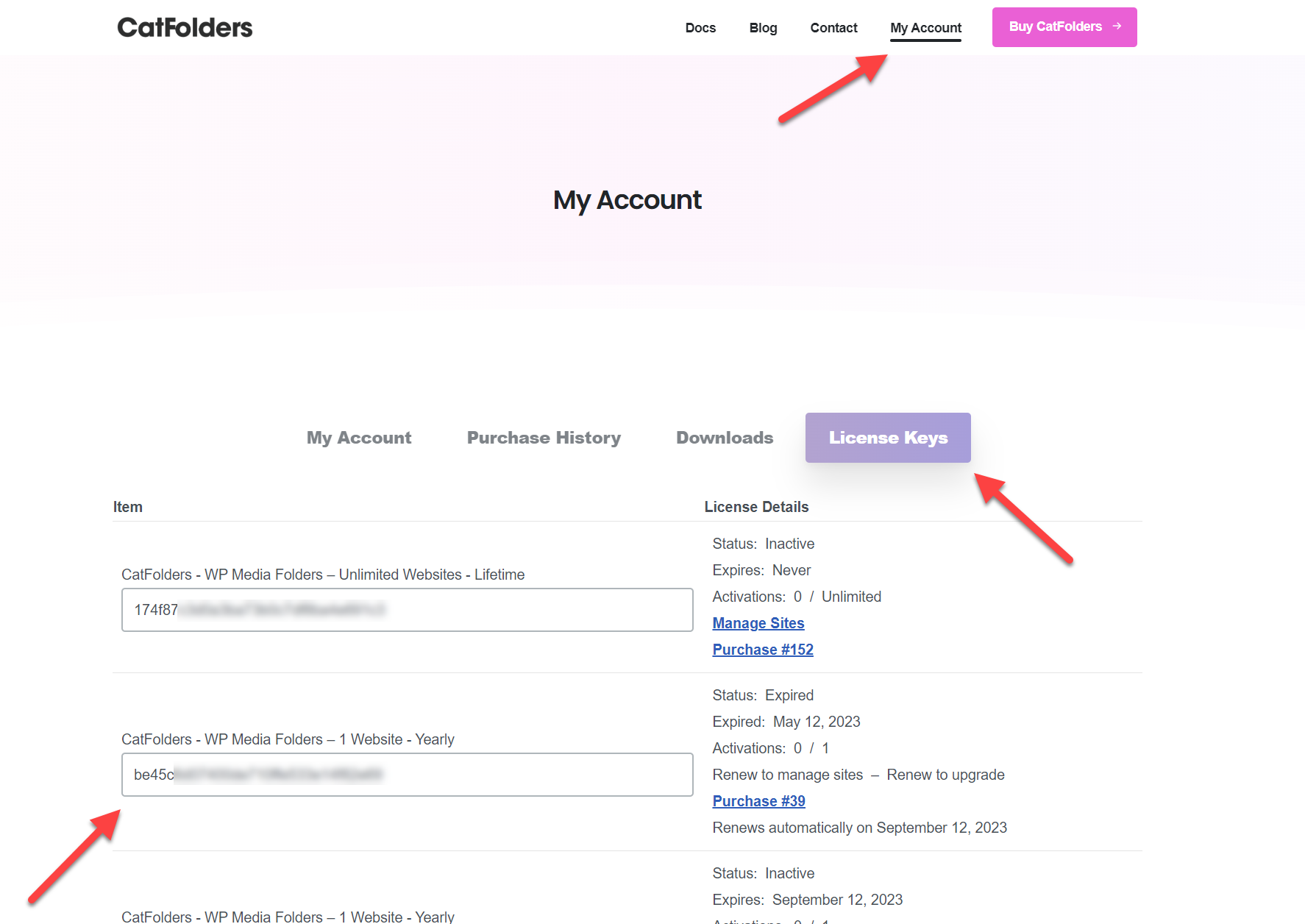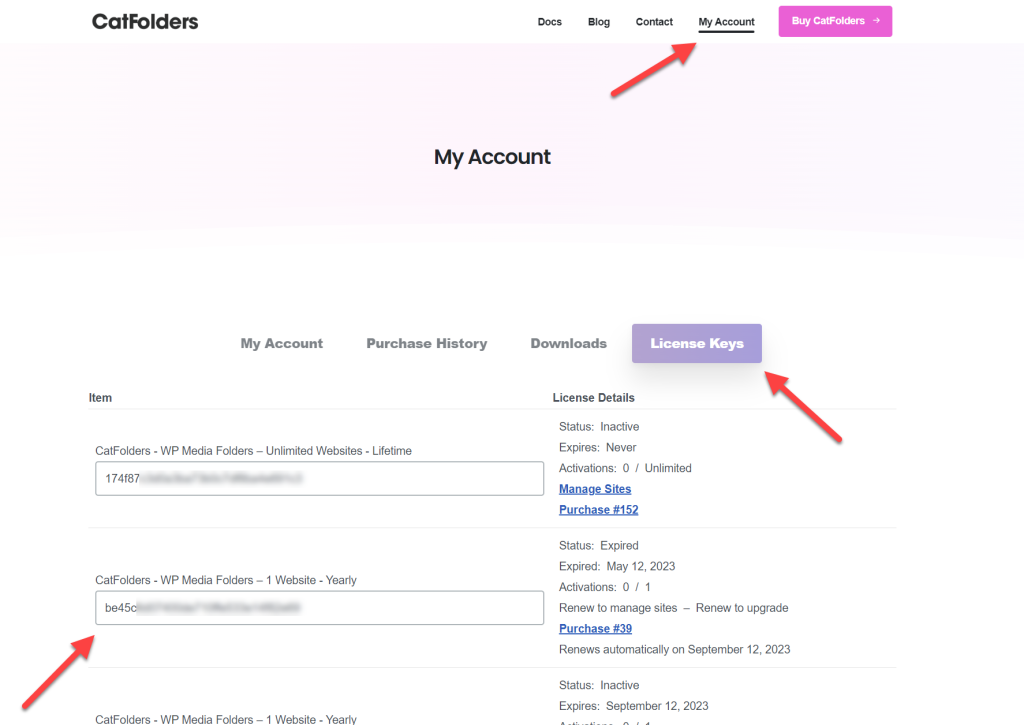 Copy the license key then paste it into your WordPress dashboard > CatFolders > License.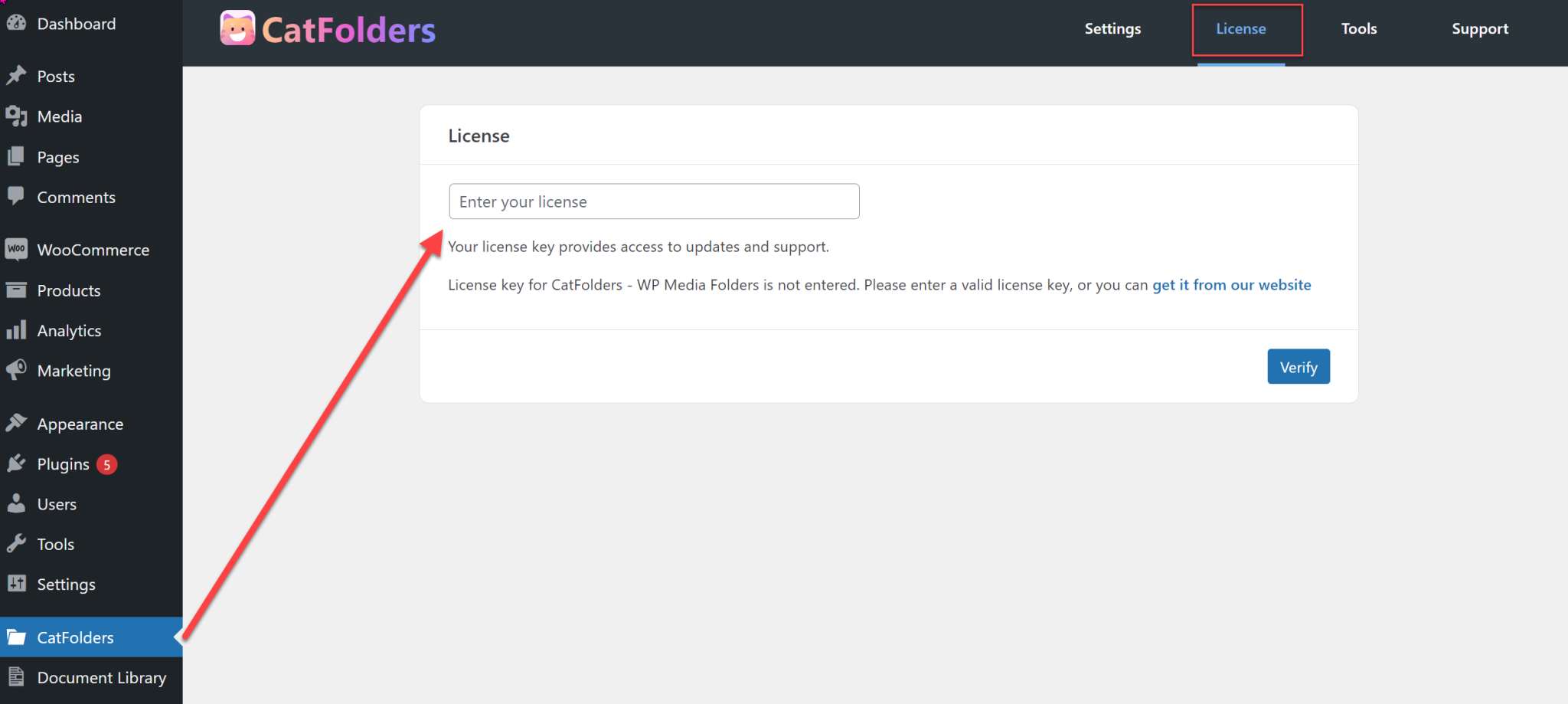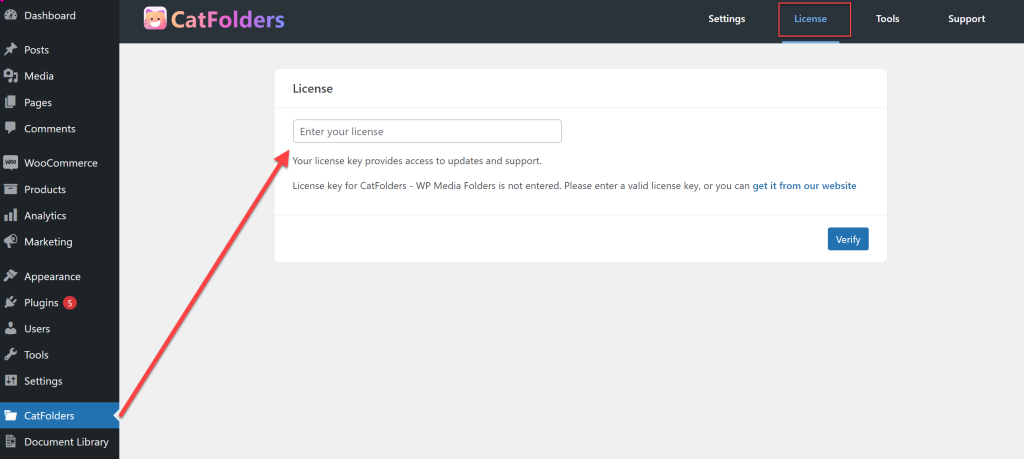 Update License Key
If your license has just been renewed and you want to update its status, please click on Update.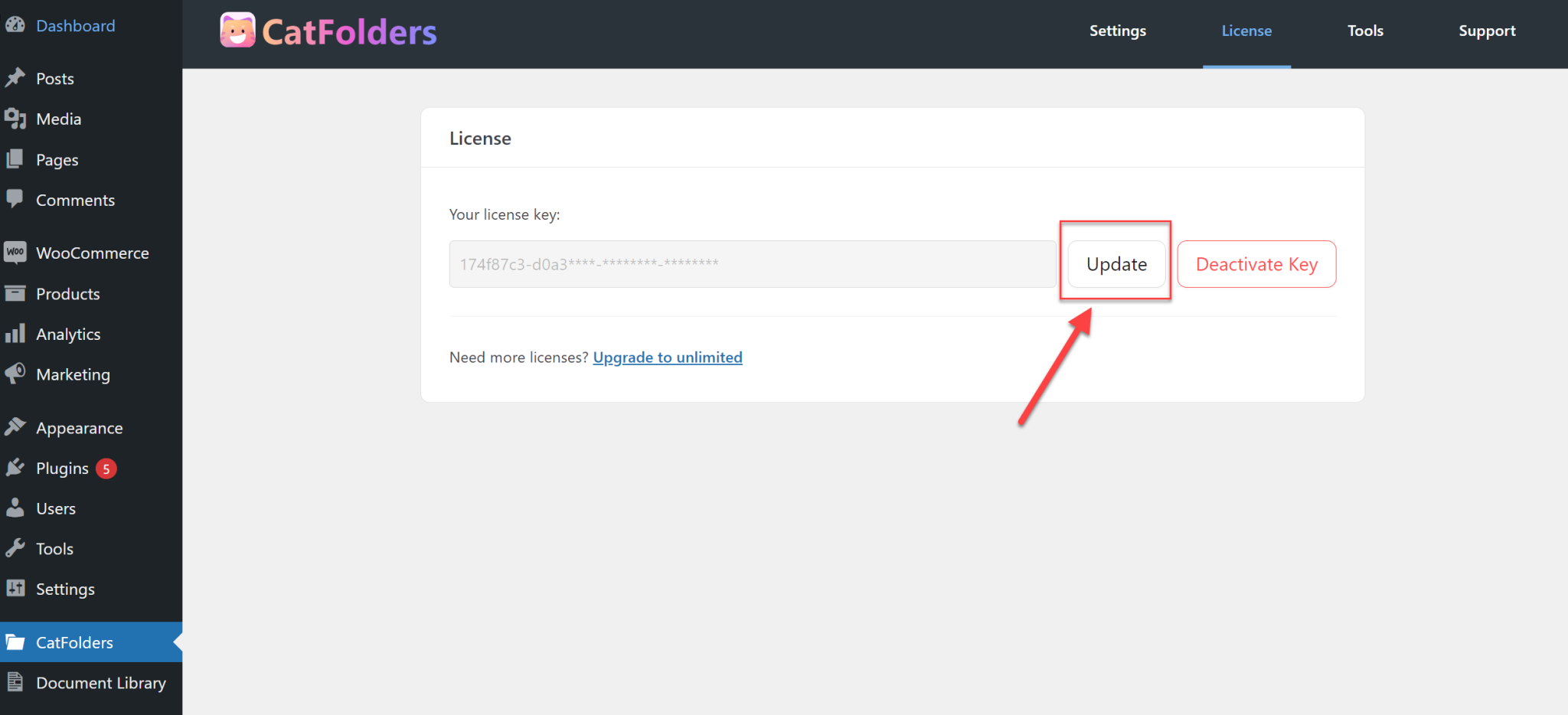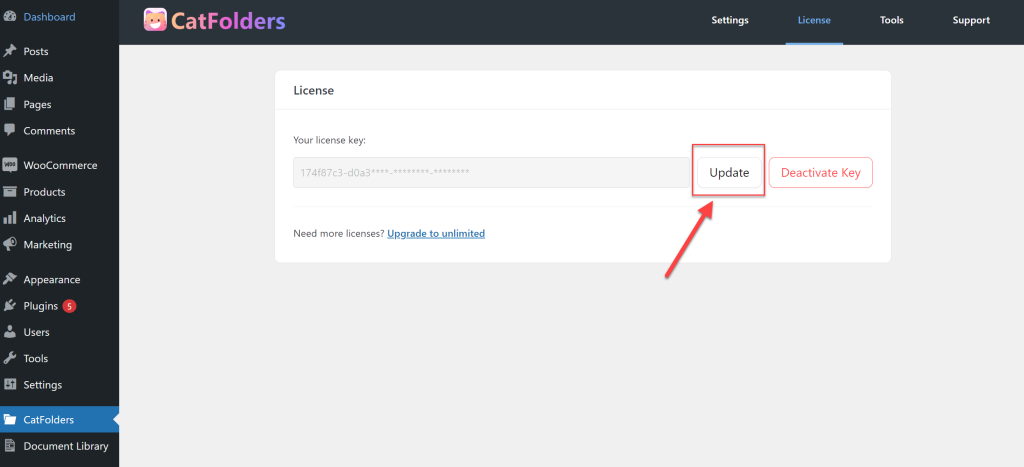 Remove License Key
From WordPress admin dashboard > CatFolders > License tab, you can deactivate your license key.
If you want to move a license from one site to another, please go to your CatFolders Dashboard > License Keys > Manage sites.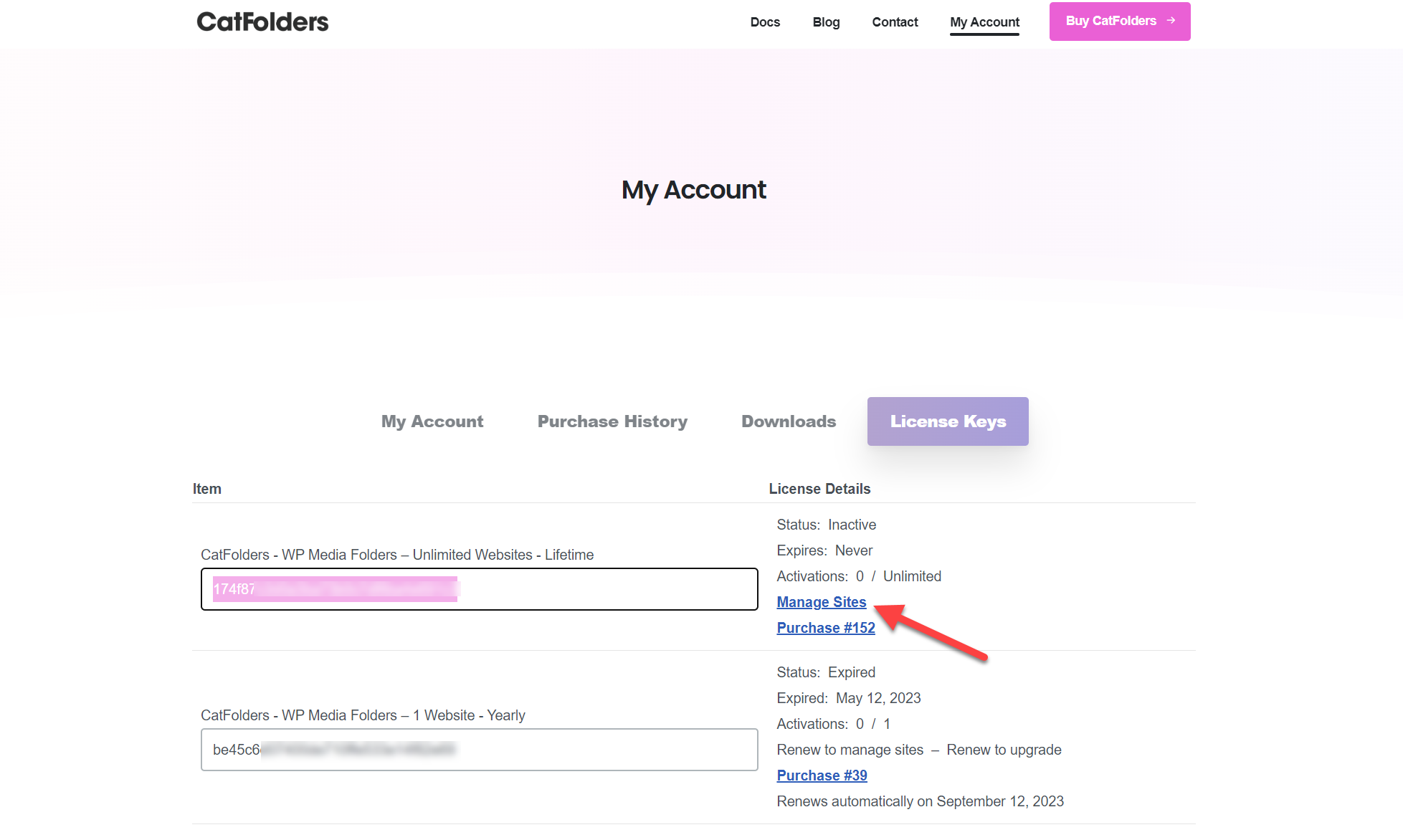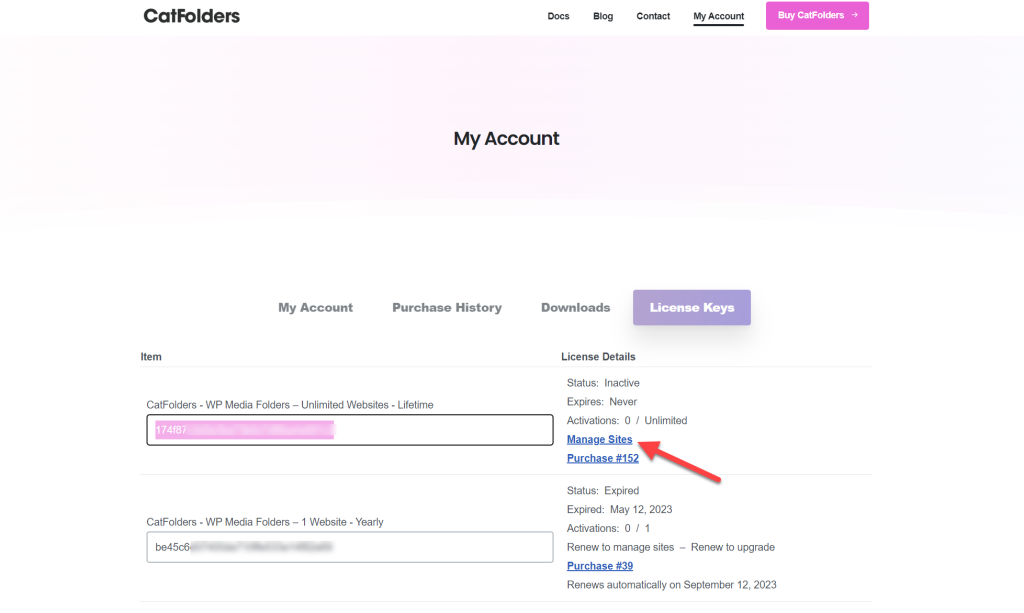 Then deactivate the license key on the current website and enter the new site URL in the input box.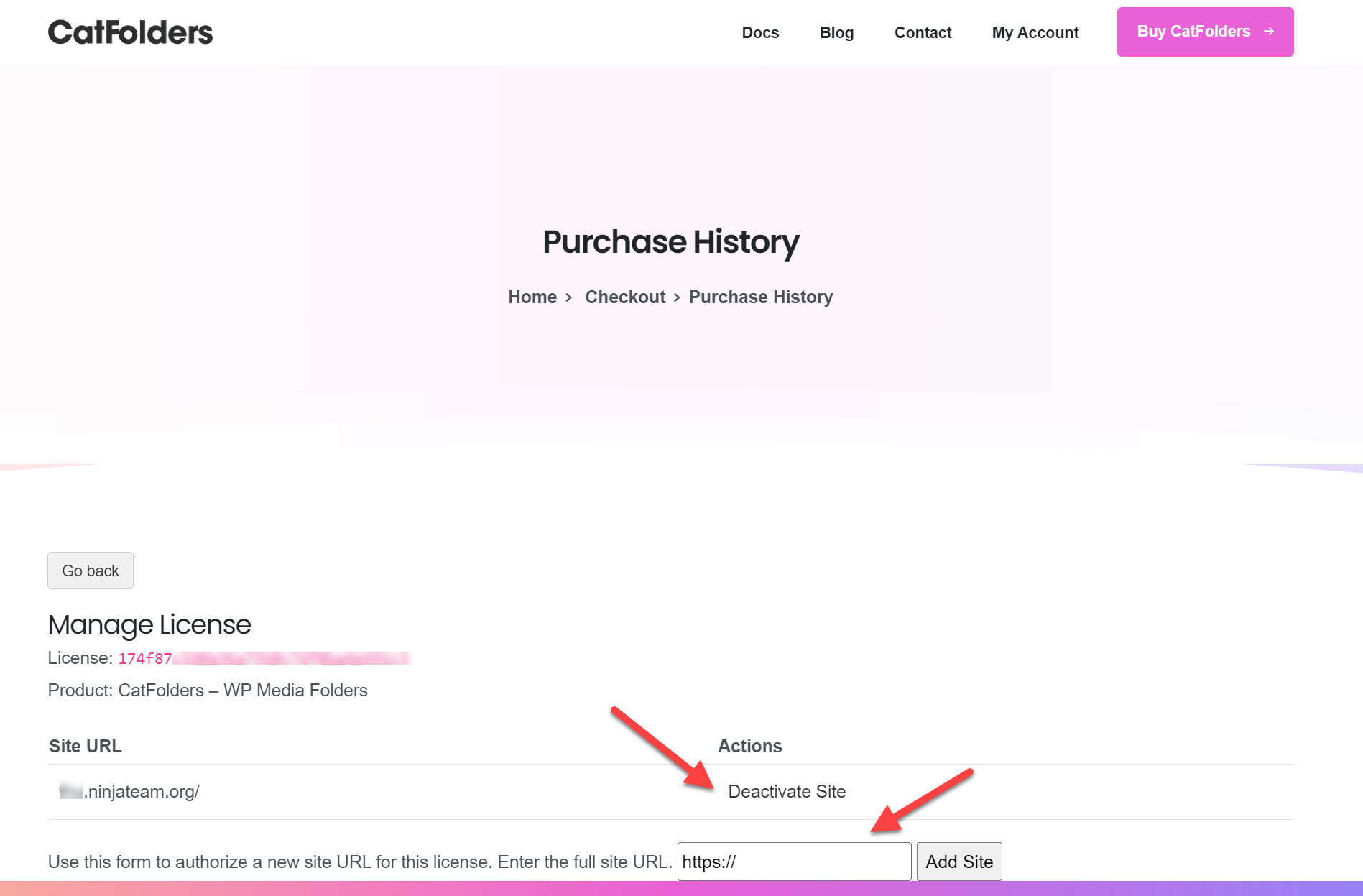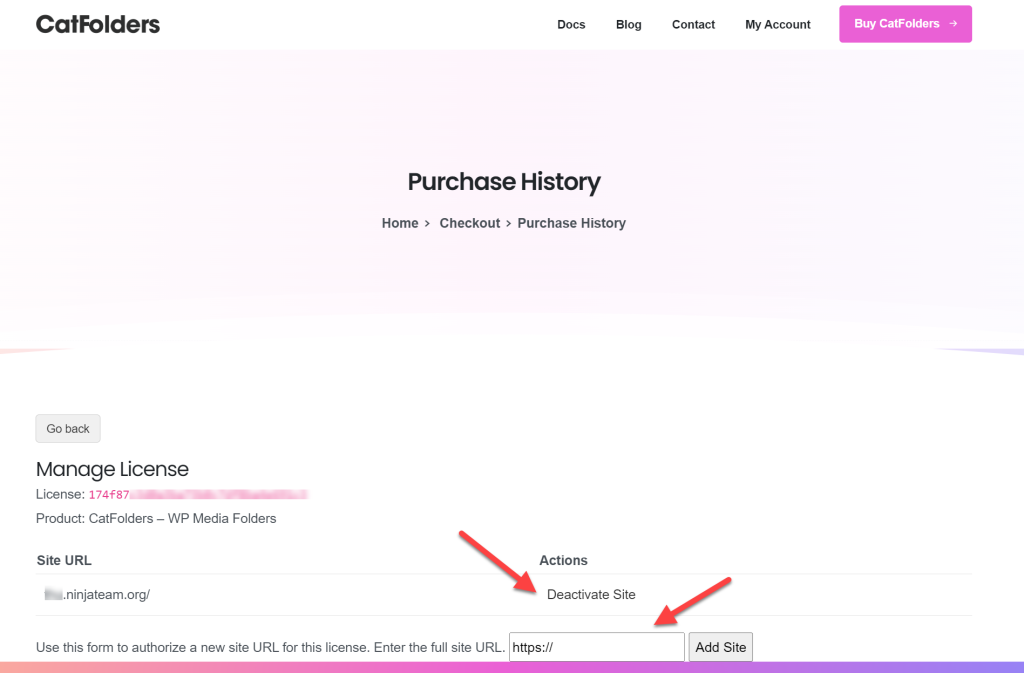 Upgrade License
You are in yearly subscription and would like to upgrade your license to lifetime package, and so on…

Just take a second to achieve it by following these simple steps:

1. Login to your account on https://wpmediafolders.com, and go to Purchase History.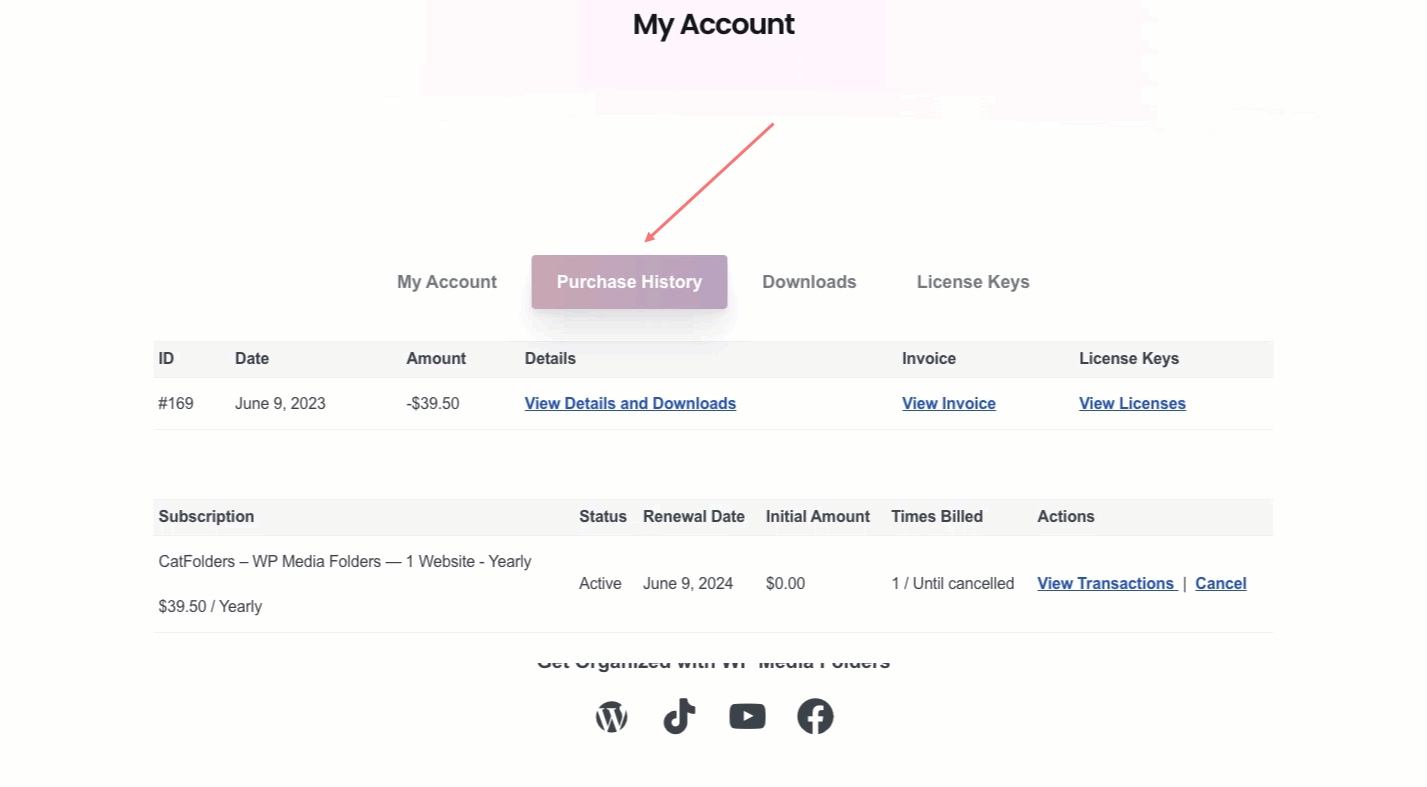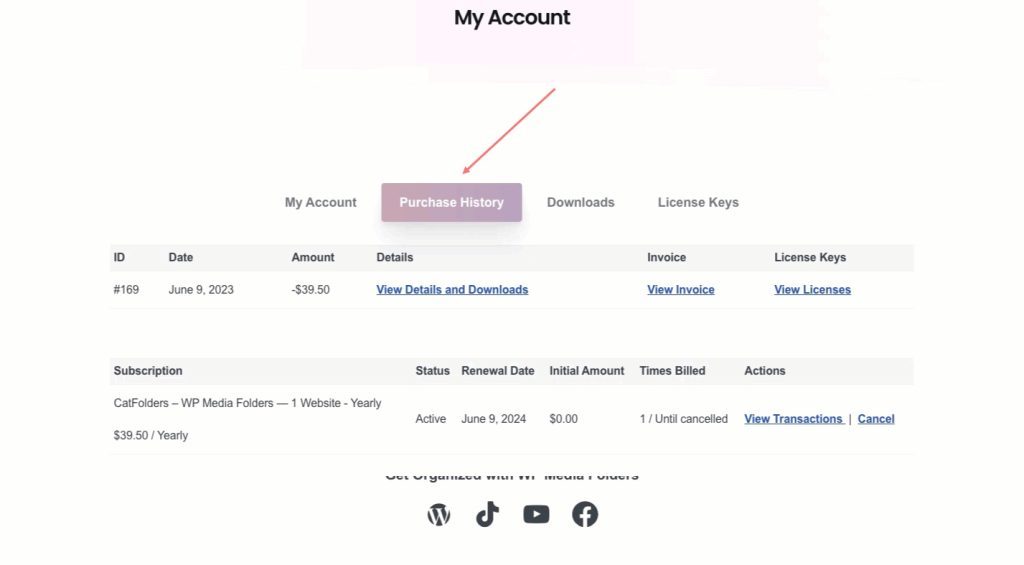 2. Click on View Licenses to show which subscriptions you are in.



3. Click on View Upgrades to see all options listed that you can upgrade, and the cost as well.



4. Select the subscription, which you would have, and click on Upgrade License, and it redirects to the check out page.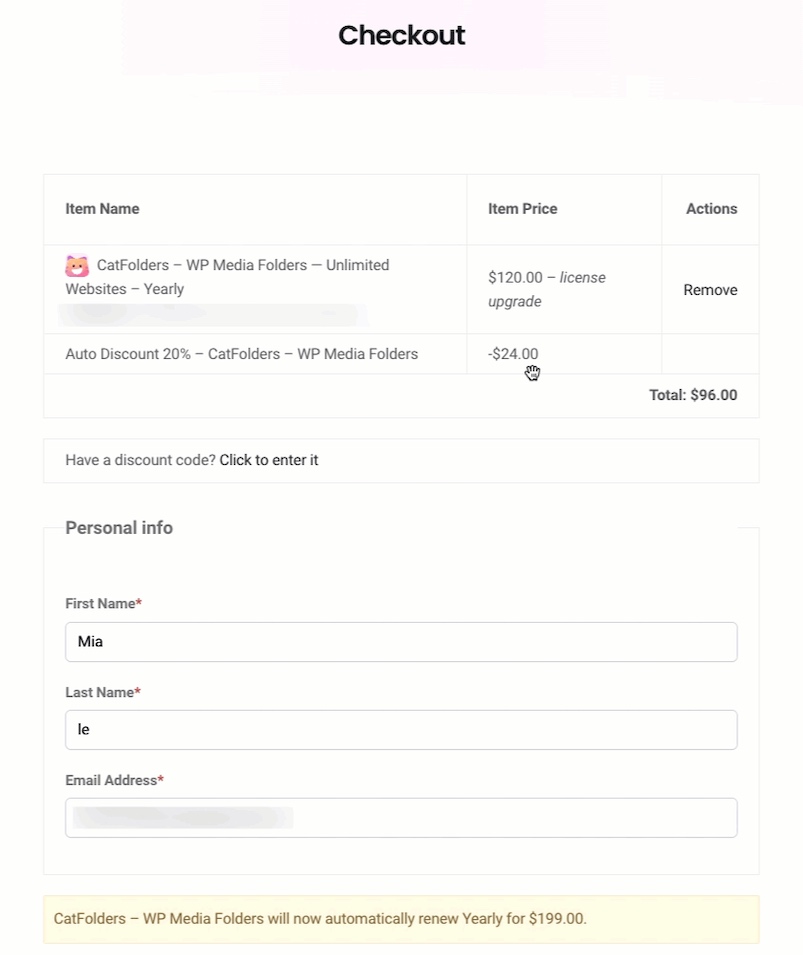 5. Finish the payment. That's it! 🙌