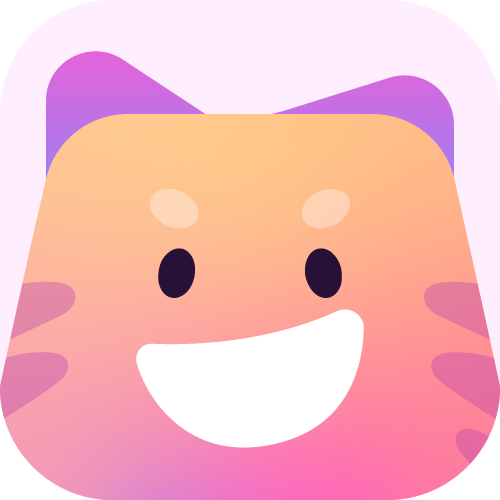 Organize and manage your files with WordPress media folders.
Fast, flexible, and professional.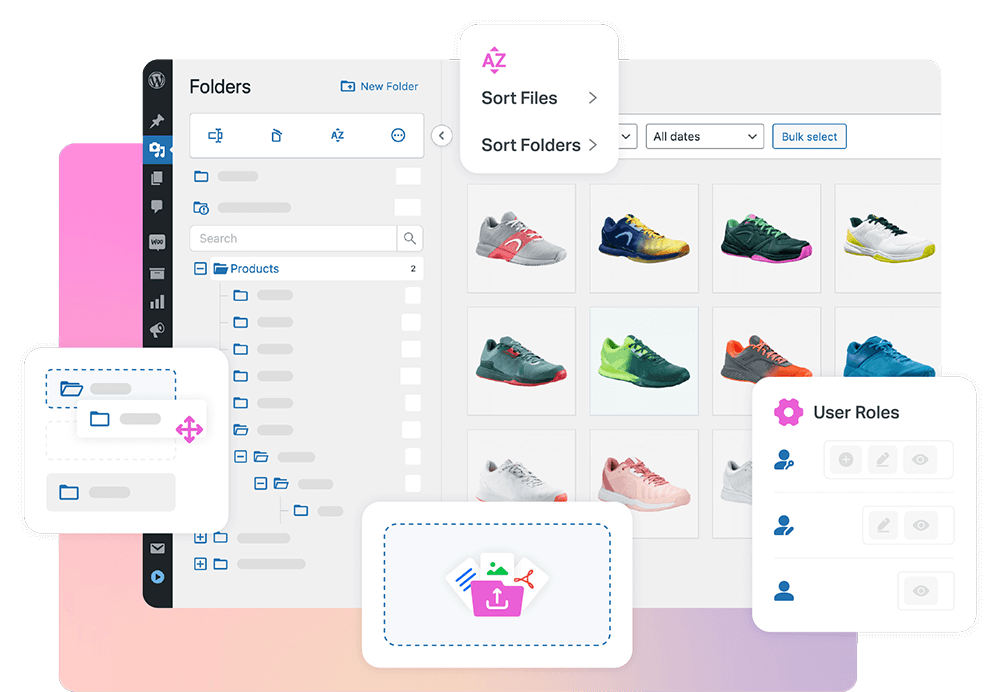 Organize Everything Better
Categorize all media file types in WP media folders and easily find them in your page/post editor.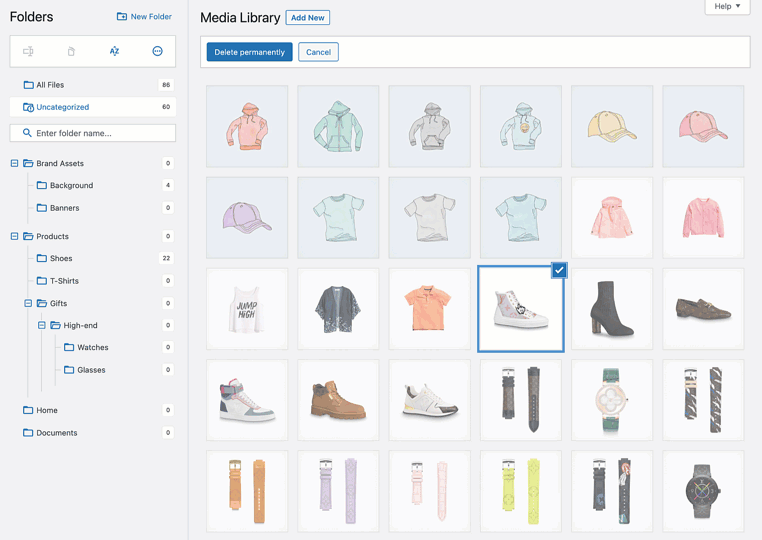 Folders in WordPress Native
WordPress media library can be a little tricky to manage at times, especially when your site has been up and running for a couple of years. As your media files increase and clutter, you will need an efficient way to store, organize, and find the media assets when needed.
Get Organized
This WordPress file manager lets you treat your media library like your computer's storage drive. Who doesn't like folders?
Go Advanced
Cutting-edge sort options for both files and folders are provided right in WP media folders, which allows you to manage files like a Pro.
Can't Get Enough?
You can find CatFolders in your favorite post editors and page builders. In case you want to add new features, feel free to
submit it here
.
WP Media Folders Features
Explore how it works as a WordPress media library organizer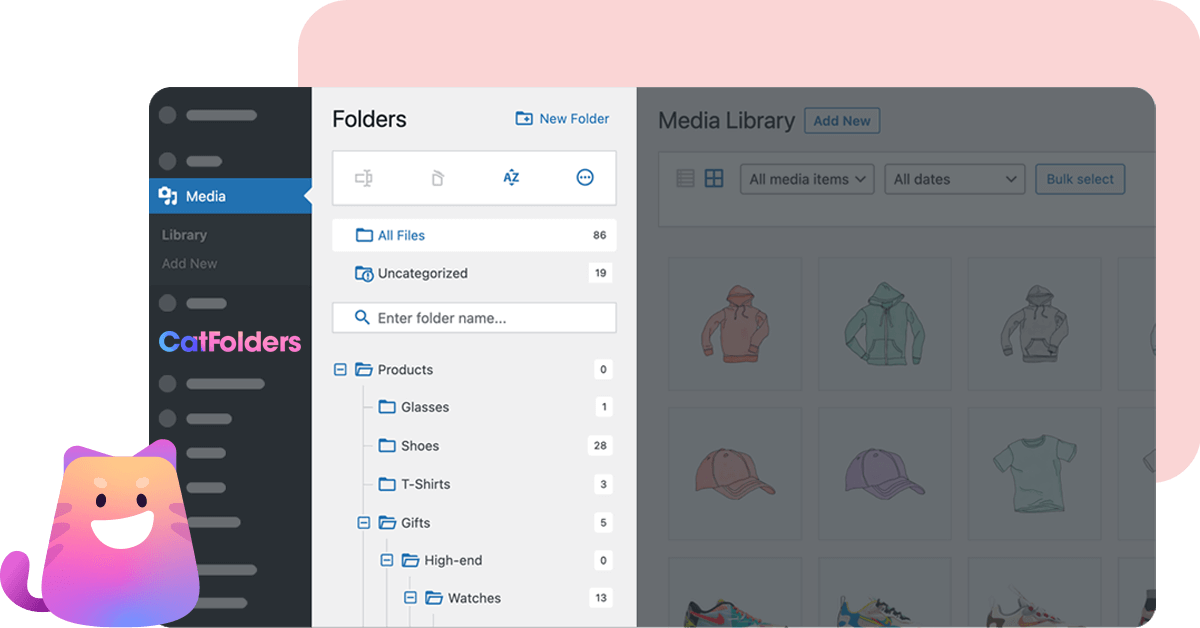 No more struggles with the need to organize media files and folders in WordPress. Now you have a folder management system right inside your WordPress media file manager views.
Extra Filtering and Ordering
CatFolders offers unlimited folders and folder levels with the maximum of ease. It works with WP media list and grid view to help you filter and search files very quickly.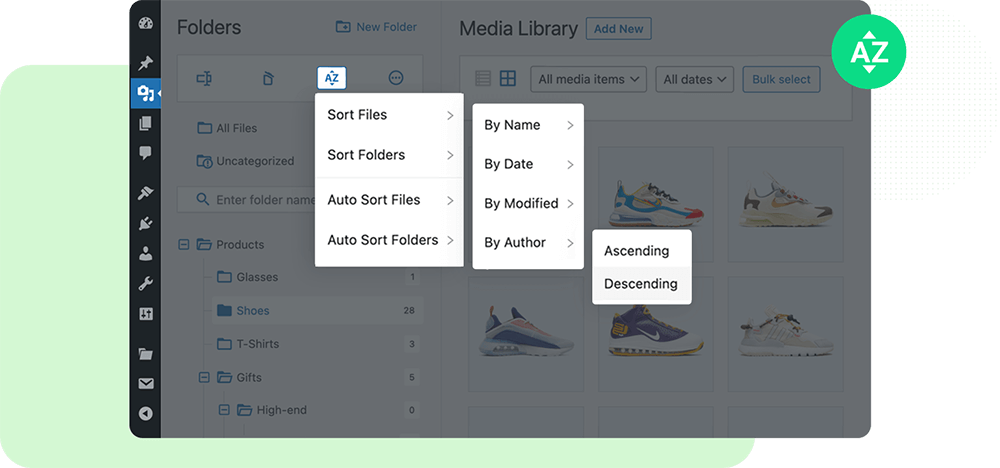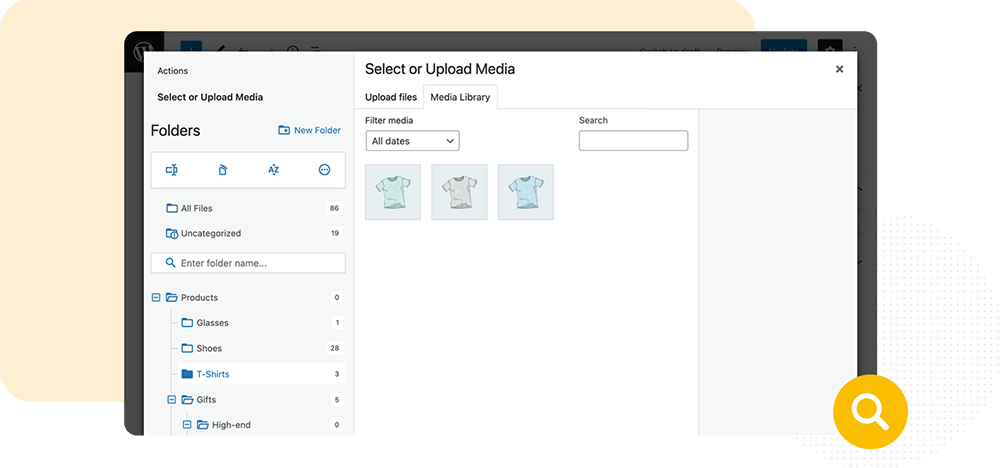 Your WordPress uploads directory can be a mess. But with CatFolders, added abilities allow you to bulk-select and arrange files, nest categories within folders, create beautiful galleries, and sort files in numerous ways.
Ultimately, CatFolders is born and built compatible with Gutenberg, Classic editor, WooCommerce, and all other WYSIWYG editors. It's fast, ultralight, packed with tons of enhancements to boost your productivity, and simply gives you pleasure managing WordPress.
CatFolders is tailored for your needs. It helps your images stay super organized and comes with extra functionality.
30-Day Money-Back Guarantee
100% No Questions Asked Refund
WordPress Media Folder FAQs
It creates virtual folders, working as labels for your images and files. As a result, you can freely make changes to the folders without influencing the file permalinks.
Yes, all the media files still appear correctly in your pages, posts, galleries, and collections.
It just deletes the category label, the files that once stayed in that folder/category will then be moved to Uncategorized folder. In other words, your WordPress attachment details and file URL are intact when you rename/update/move/delete the folders.
Yes, CatFolders plugin comes with an option to allow you to download any selected folder or export entire media library from WordPress.
Don't take my word for it – Look at what our clients have to say about CatFolders!
This plugin is the best WordPress folders plugin. It is easy to use and literally saves me tons of time. And the support I have received from CatFolders team is by far the best I've ever received from a software purchase. 

When I have questions they're very quick to get back to me and address the issue. So I didn't think twice and I've just upgraded to CatFolders Pro.

Claudia
Marketing Specialist
CatFolders allows multiple level folders added together under a parent folder, rather than just create separate categories. I love it! Keep up the great work!

The plugin itself is flexible and reliable. Support is excellent. They come with a solution very quickly.

As an alternative to WordPress real media library, CatFolders does exactly what we wanted it to do! Can't think of anything to improve it.

We offer a full 30-day money-back guarantee if you're not 100% happy with CatFolders. No questions asked.
Start Organizing Today!
"For every minute spent in organizing, an hour is earned." ― Benjamin Franklin