To use CatFolders Document Gallery, you need to have these plugins installed and activated:
CatFolders – WP Media Folders (free or pro)
CatFolders Document Gallery

In WordPress page/post editor, you will now have a new Gutenberg block called CatFolders Document Gallery.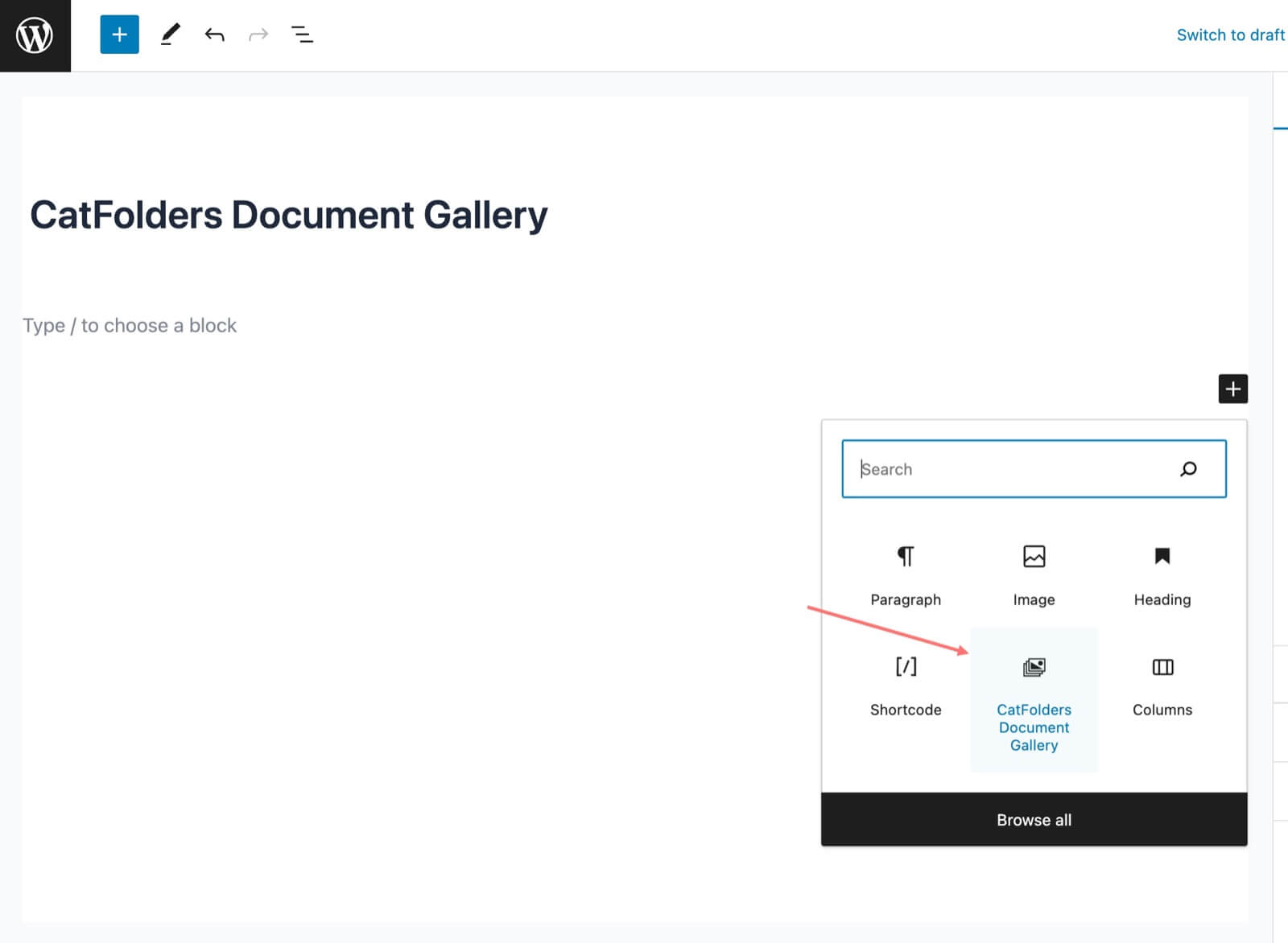 To create a document gallery, please follow the steps below.
Add document gallery block
This block can be added to any page/post at any position.
Select folders
You can pick a folder which contains your document files.
It's possible to bulk-select folders using your Shift/Ctrl/Command keys.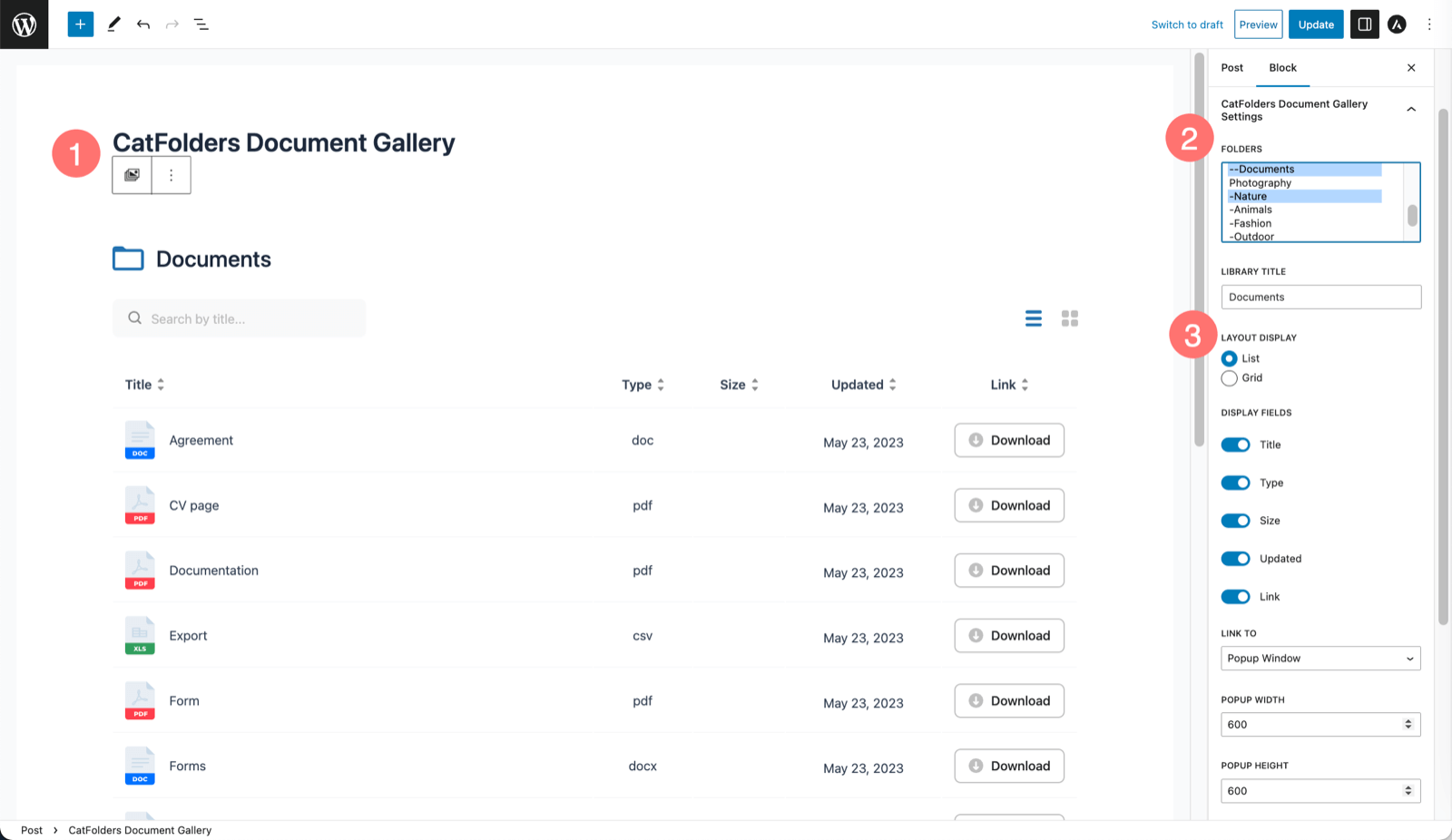 Customize your document gallery
Quickly use these built-in features to design your gallery appearance:
2 layouts: list & grid
Show/hide columns
5 columns: title, file type, file size, updated date, download link
Default sort options
Pagination
Click operations:

Preview file
Open in popup modal
Download file
Once published, the document gallery is also sortable and searchable.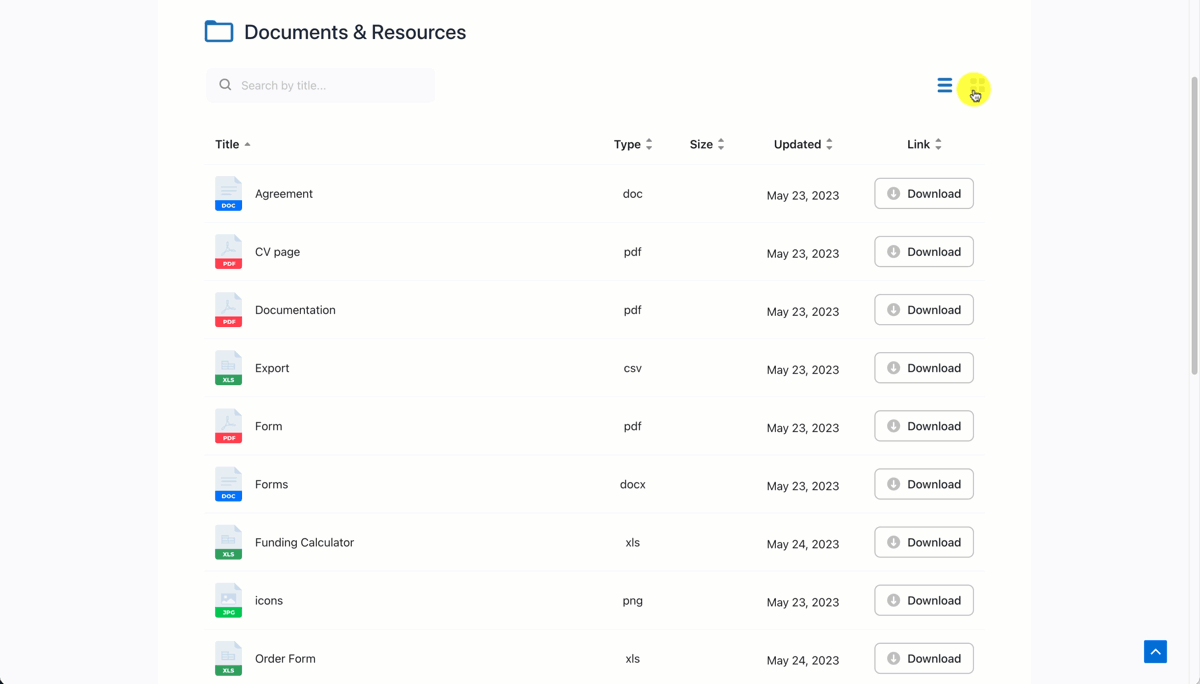 This CatFolders Document Gallery addon supports all file types within allowed WordPress attachments.