Oh, no! It looks like your WordPress Media Library is giving you some trouble. Are you experiencing an issue with your WordPress media library not loading, not showing pictures/thumbnails, constantly spinning, or not loading at all?
While it can be frustrating, this doesn't have to be a roadblock in your WordPress journey. In this article, we'll mention some WordPress media library not loading errors and outline the steps you can take to get your WordPress media library up and running again!
Table of Contents
Case 1: WordPress Media Library loading bar keeps spinning and spinning
If you're having trouble viewing your WordPress media library not loading, or if it's showing an error message, only partially loading the page, or spinning without end, it just might be due to an incompatibility with a plugin or theme.

While free plugins can often be great, they're not always coded as optimally as premium plugins, and can sometimes cause unexpected issues. Don't worry though, we can usually fix it right up!
First off, you need to find the plugin or theme that is causing the error:
Head on over to the Plugins > Installed Plugins in your WordPress backend and deactivate any plugins that may be active. To do this, simply check the top checkbox next to Plugin (to select all plugins) and select 'Deactivate' from the Bulk Actions drop-down menu. Then hit 'Apply'.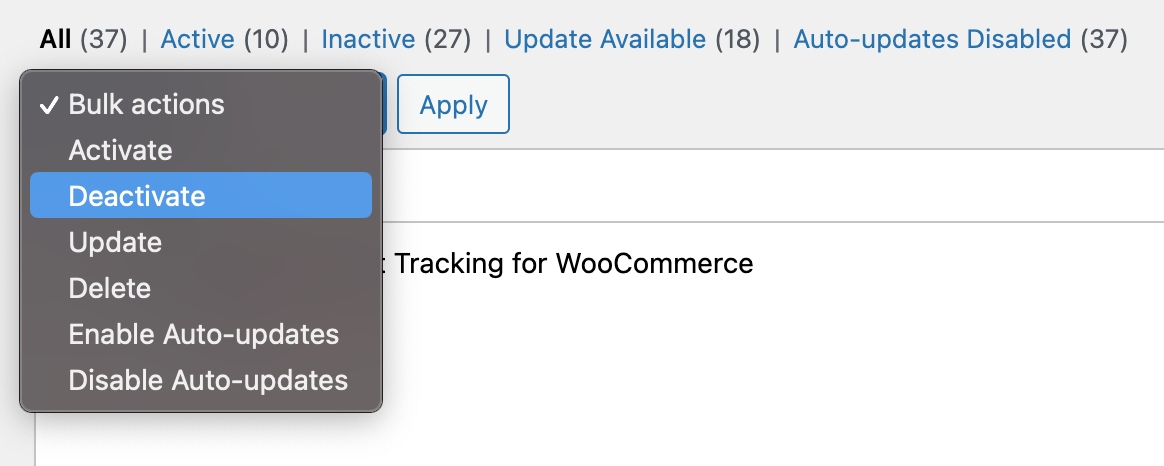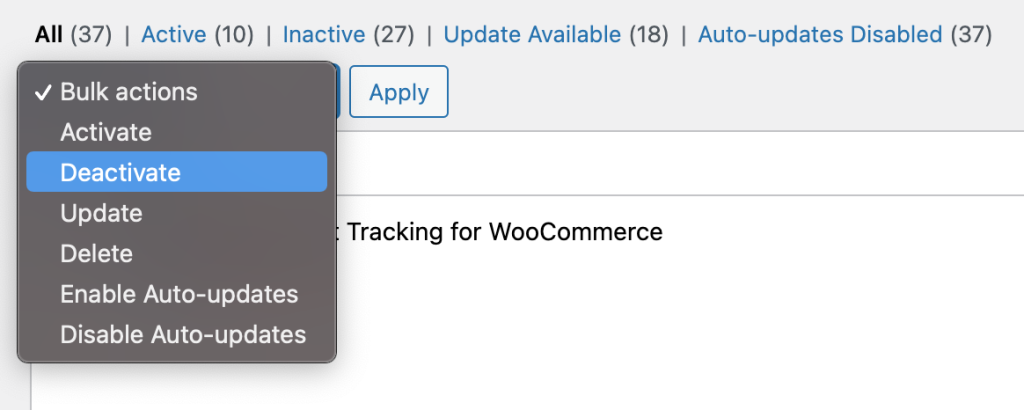 Take a peek at your WordPress Media Library to see if everything is up and running again. If it is, reactivate one plugin at a time and check back in to make sure the Media Library still functions properly. Keep repeating this process until you figure out which plugin caused the disruption!
When you've identified which plugin is causing the issue, we suggest you get in touch with the plugin author to make the necessary adjustments or look for an alternate plugin.
If you've disabled all plugins yet your issue still persists, it could be due to your theme. It's worth noting that only your active theme can create a bug such as an endlessly spinning media library. To check if the active theme is causing the problem, give it a try:
Head to Appearance > Themes and switch up your current theme. Don't fret, your theme's settings will remain safe and sound. If the Media Library starts working after this, then it was likely the theme causing the issue. However, if it's still not functioning, it may be a further problem.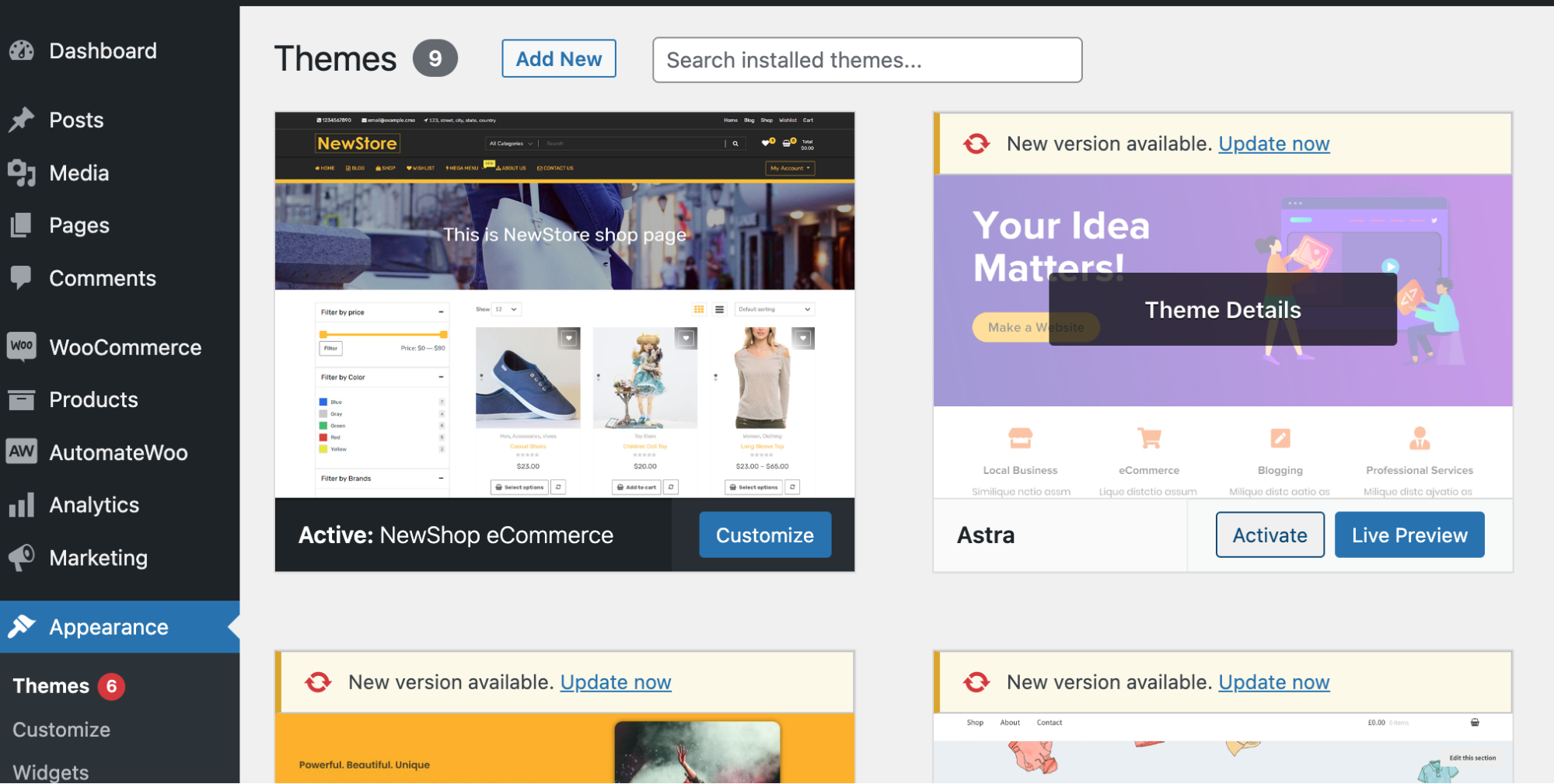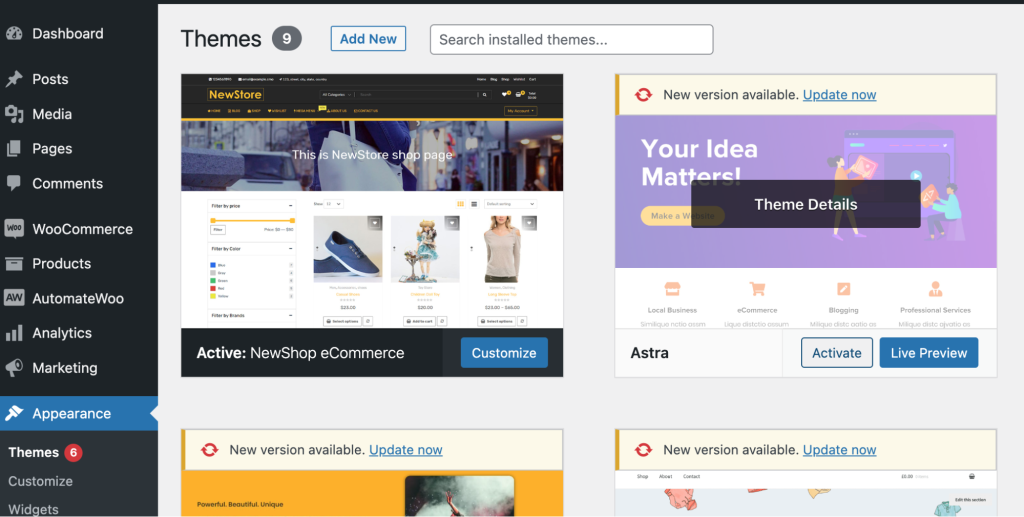 If your theme appears to be causing an issue, kindly try reactivating it, and reach out to the author of the theme to have the error fixed. If the plugin or theme is essential to your workflow, you may need to consider finding an alternate option.
Case 2: WordPress media library search is not working
When the Media Library is bustling with files, it's necessary to have a quick and effortless search option – and if you're having trouble locating what you need using the Media Library's built-in search, there could be a few explanations to explore.
If you're having trouble with your website, there are a couple of things to check. First, a simple caching issue could be the culprit, which can be solved by clearing your cookies and cache. Alternatively, an incompatible plugin could be causing the issue – but we've already outlined the steps to fix that. If neither of those works, don't worry! There are plenty of advanced ways to organize and search available.
One option is CatFolders, a plugin that upgrades your current WordPress Media Library setup. With this plugin, you can easily organize, sort, and search your current and future media with ease. Set a way of sorting files ascending/descending alphabetically by the file name, title, date, modified, and author – all with just a few clicks.
Case 3: WordPress media library not loading images after migration
Thumbnails – i.e. reduced-size versions of media – can give you a quick glimpse into the amazing content your library holds. Even if you run into a few hiccups with your thumbnails not displaying, like images, the cause is usually due to plugins or incorrectly set WordPress files.


With previous sections in mind, it's likely that any display issues you're experiencing with the Media Library can be easily fixed by dealing with plugins or making sure WordPress file permissions are properly set. Take heart – these solutions effectively troubleshoot and get your Media Library running smoothly again!
Prevent the WordPress media library not working error by cleaning up your WP media library periodically
Even if you're feeling perfectly organized with your setup currently, an overload of files can make it tricky to find the media you need quickly and easily.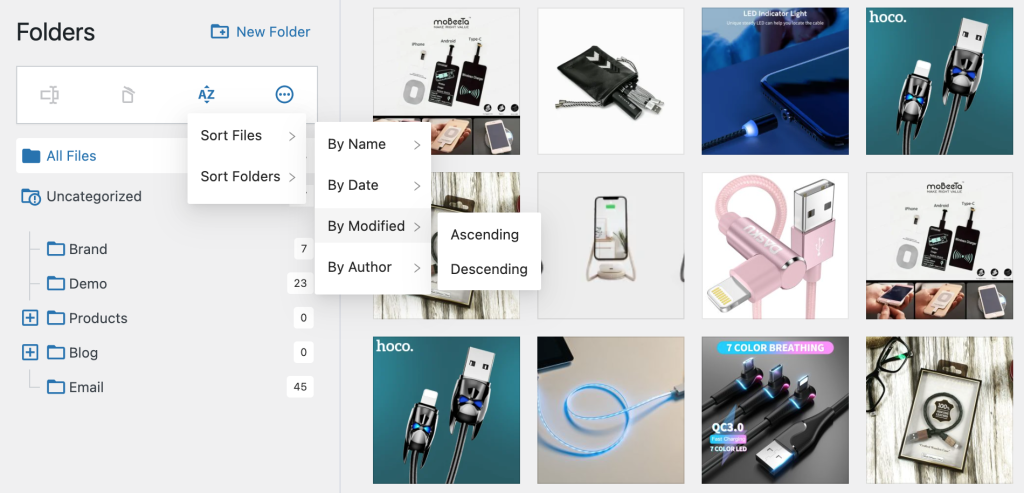 That's why it's always a good idea to take some time to organize and tidy up this area. To make it easier, why not try using a plugin? CatFolders – WordPress Media Folders is a great option
You can easily categorize your files into unlimited folders and subfolders for the utmost convenience in the organization. Plus, you can bulk select and drag-and-drop files into their right spots, or bulk select to rename, delete, and more! Make tidying up your media library a breeze with CatFolders.
And remember that by keeping your image or media file size to a minimum before you upload it to WordPress, you'll be helping to reduce server load and ensure a faster loading experience for all of your website's visitors.
Conclusion: WordPress Media Library Not Loading Solving
We've outlined the two most common causes and how to fix WordPress Media Library not loading errors in this handy guide. But if you're still stuck, don't worry! Our WordPress experts are here to help you with all your troubleshooting needs.
Optimizing and organizing your WordPress Media Library is a long-term task – how about also letting a plugin do it for you? CatFolders can help you out with that never-ending task of organizing. Create habits of categorizing and optimizing your file sizes while eliminating unnecessary files. You won't believe the difference it will make!