Look for an alternative to Real Media Library for WordPress?
The media library is where you can view and pick media files for your website, but it can be a bit tricky to use at times. A media library plugin like Real Media Library will help you keep your media folders organized and easy to access.
Real Media Library has some great features, but it also has some drawbacks. Here are the pros and cons of this plugin:
Pros:
Allows you to organize your media into folders/collections for better management
Has a drag-and-drop interface for easy folder creation
Offers a free version and a premium version with more features
Cons:
The free version is fairly basic and lacks some features that would be useful for managing large media libraries
No smart context menu, meaning you can't use right clicks on the folder
Not all WordPress themes are compatible with the plugin
There have been reports of occasional bugs with the plugin
The plugin on Codecanyon is not frequently updated
That being said, there are a few alternatives to Real Media Library plugin. In this article, let's take a look at the 2 best Real Media Library alternatives: CatFolders and FileBird.
1. CatFolders – WP Media Folders
CatFolders – WP Media Folders is a lightweight plugin for WordPress file management. With modern and native drag events, including bulk-moving files to folders and folders to folders at once, it minimizes the number of clicks to get your work done!
It keeps your media library structured and well-categorized.
Allows you to multitask and publish content faster.
With customizable access permissions for user roles, it helps you collaborate better with your copywriter and contributor.
Helps you find out which files got orphaned and clean them up if needed.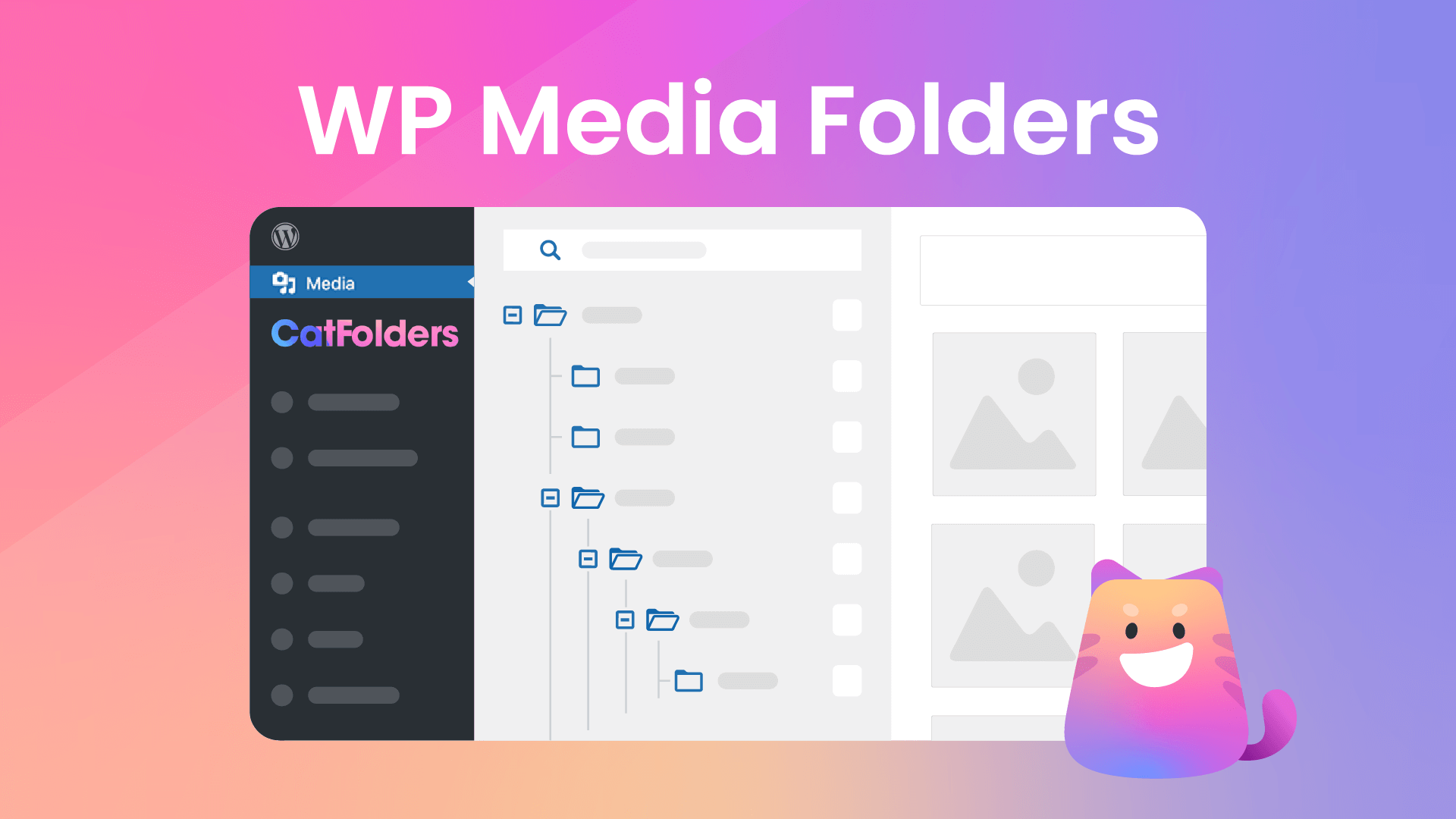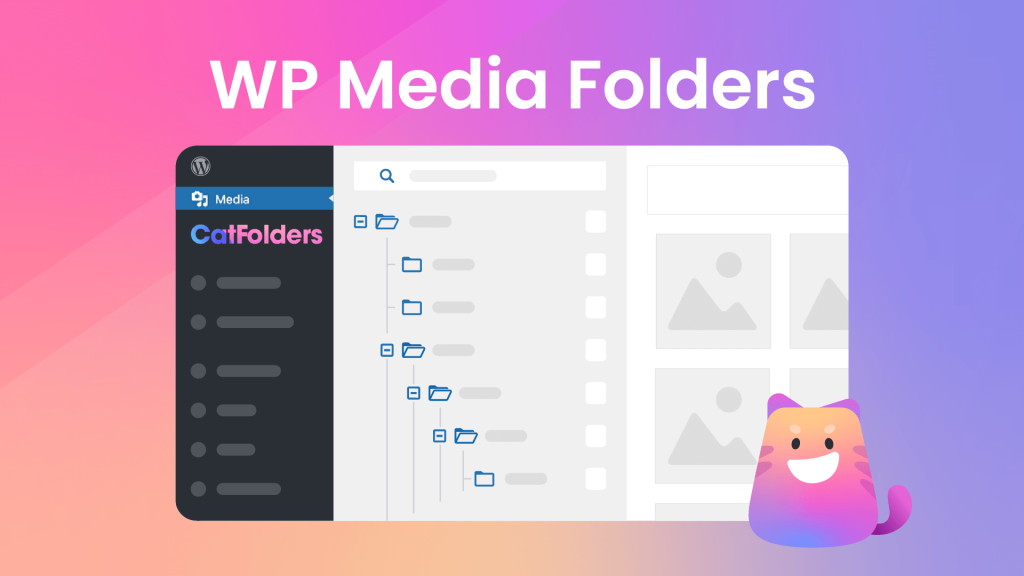 The plugin has been carefully developed and designed. It has clean and quality code in the backend. Moreover, the user interface and user experience design within the WordPress admin dashboard offers extra utilities like smooth drag and drop capability, clear folder hierarchy, and one-click folder migration.
Features
Collapsible: Parent folders can be folded compactly, and the whole sidebar can be collapsed, too. So you can adjust the folder view to fit best with your editing mode.
Customizable sorting: Depending on the needs of temporary or default sort options, you can sort files and folders based on author, modified date, file name, and so on.
Please refer to the video below on how to sort media files in different ways in your All Files folder.
CatFolders Pros and Cons
Pros:
Better performance: Tested with 10,000 folders in a WordPress site, and with multi-site networks, CatFolders seems to work great both in the main media library and in the media upload modal.
Smart context menu: You will be able to right-click on a folder to perform an action.
Powerful import: If you already created a complex folder structure with Real Media Library, you can import them all in just a single click. This action will preserve all of the categorized media files, their ordering, permalinks, and other metadata.
SEO enhancement: CatFolders allows your images to be indexed properly.
Stunning pricing plans: It offers affordable multiple-site and unlimited-site licenses for freelancers, web developers, and professional web design companies.
Cons:
Lack of API: Extra integrations may be limited due to lacking a set of functions to extend the media folders' backend functionality.
2. FileBird – WordPress Media Library Folders
FileBird is an easy-to-use plugin for beginners and advanced users who are using WordPress as their favorite platform. It extends the functionality of your WordPress website in many possible ways.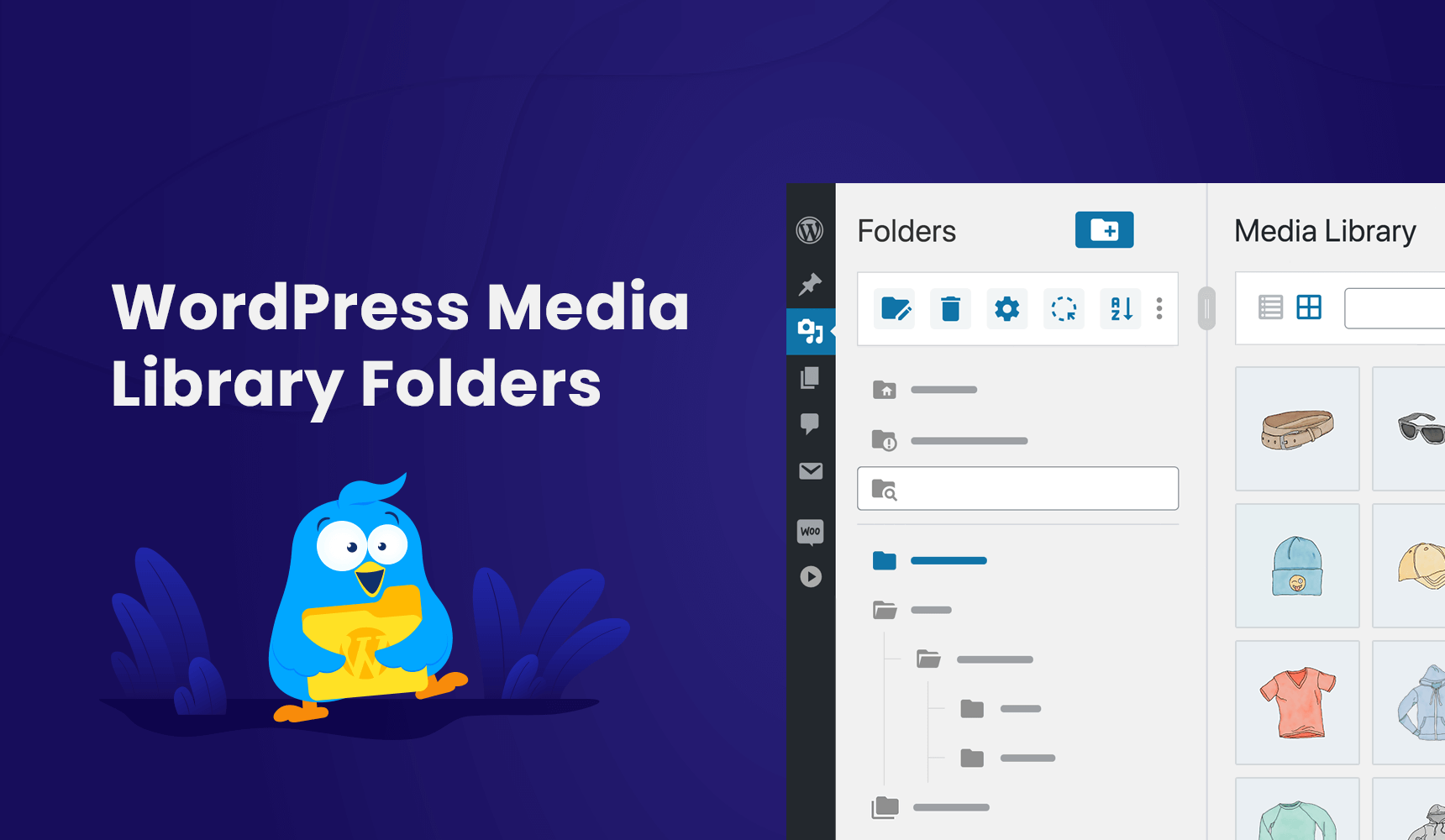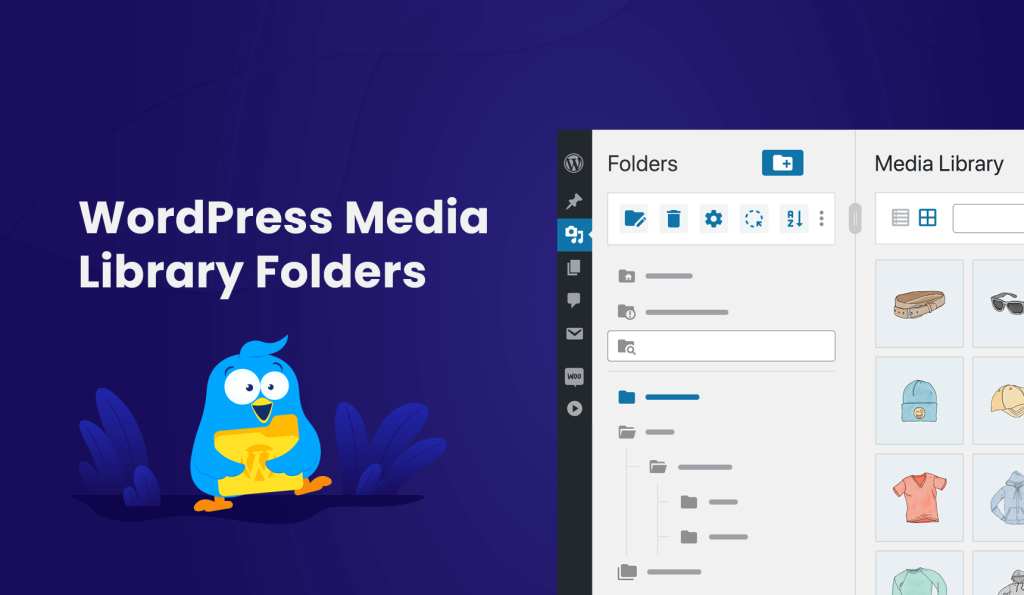 FileBird Pros and Cons
Pros:
Unique design features: In comparison with Real Media Library, FileBird offers some exclusive features like changing folder color individually, and setting the folder tree theme as Dropbox style or Windows 11 style.
Sort by file size: Both FileBird and Real Media Library offer the feature for sorting files by A-Z or Z-A, by author, or by modified date. However, only FileBird gives you the capability to sort files by file size. This helps you find out which files are not optimized yet, or which files take up the most space in your storage.
Native document library: Very useful for membership sites and training courses who need to publish a list of documents as a resource library for their members. This is made possible thanks to FileBird document library plugin.
Download entire folder: So far, FileBird is the only one to allow you to download a specific folder with all its files in a single ZIP file, with a single click.
You may also like: How to download all images from WordPress media library
Cons:
FileBird doesn't offer agency licenses that support multiple website domains in a single license key. So it could be a bit pricey if you want to buy multiple licenses.
Wrapping Up
If you're a WordPress user, then you know the media library can be a bit of a mess. It's hard to keep track of all your images and files, which is why a plugin like WP Media Folders can be so helpful.
With Real Media Library, you may encounter some problems with folders disappearing, or slowing down your website.
With WP Media Folders by CatFolders, it uses the latest technology so you can easily organize your media into folders. This makes it much easier to find the files you need, and keeps your media library tidy. Plus, the plugin also allows you to bulk edit your media, so you can quickly add titles, descriptions, and more. If you're looking for a FASTER way to better organize your WordPress media library, then WP Media Folders is definitely worth checking out.
You might be asking, what CatFolders has but Real Media Library and FileBird doesn't? Well, that is the license policy! CatFolders allows you to buy a single license key but you can use it on unlimited websites. Affordable, right? So if you're looking for an alternative to Real Media Library or FileBird Pro nulled, you should consider CatFolders – WP Media Folders!