Are you looking for the FileBird pro nulled plugin? If you are, hold on. We have something for you before downloading the pirated version of FileBird Pro.
Whether you run a personal blog or a business website – you should avoid nulled version plugins & themes at all costs. Since WordPress is one of the popular CMSs, you can see hundreds of thousands of free, freemium, and premium themes and plugins in the market.
Most premium resources come with cutting-edge features and integrations. But sadly, some people will try to get the item for free by searching for pirated versions.
We have already seen a lot of people looking for FileBird pro nulled version and using it without knowing the after-effects of their action.
It is a big mistake.
Wondering why?
In this article, we will show you the top 6 reasons to avoid the FileBird pro nulled version plugin. Also, we will show you one of the finest alternatives you can find instead of FileBird.
Before going further, let's see what's FileBird and when you need it.
What's FileBird
FileBird is a popular WordPress plugin that can help you with media library organization. It is also a freemium tool. The free version can be downloaded from the WordPress plugins repository (FileBird lite).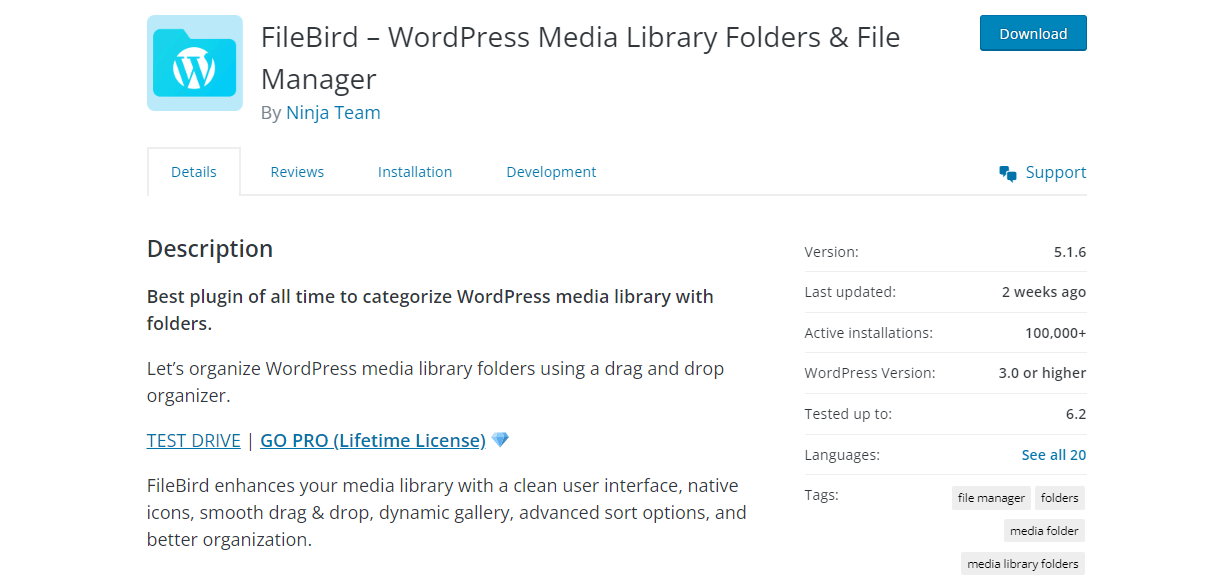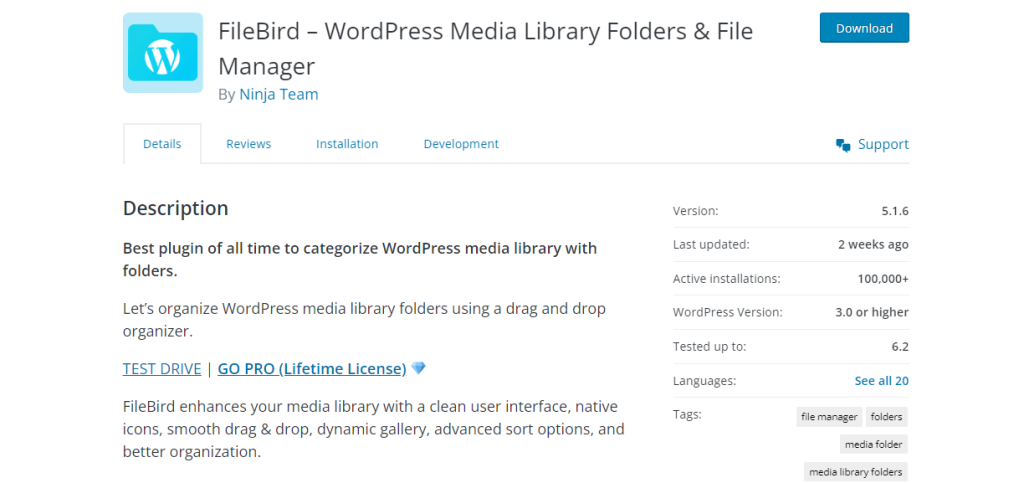 As you can see in the screenshot, over 100K WordPress websites are using this plugin to manage their media library.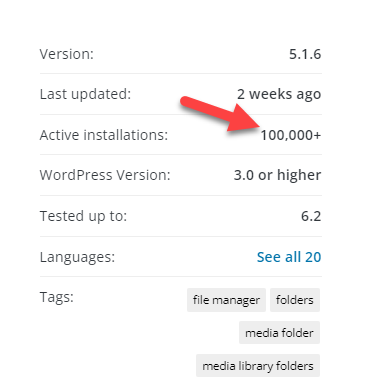 On the other hand, the team also developed a premium version of the tool with some extra cutting-edge features.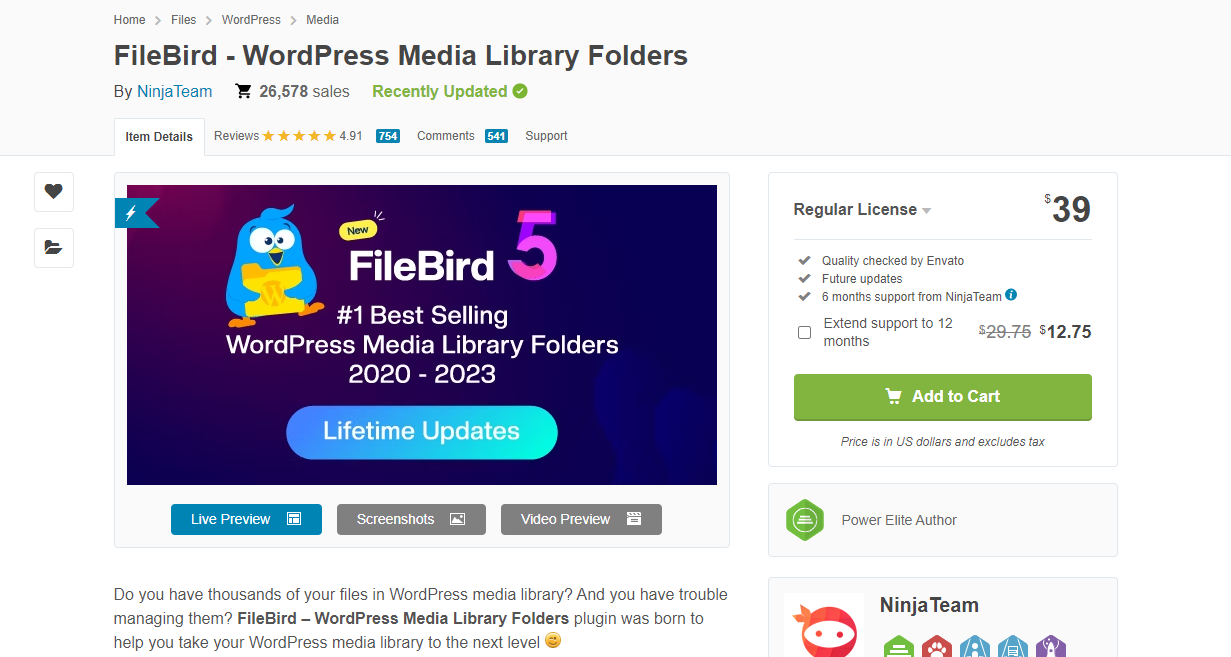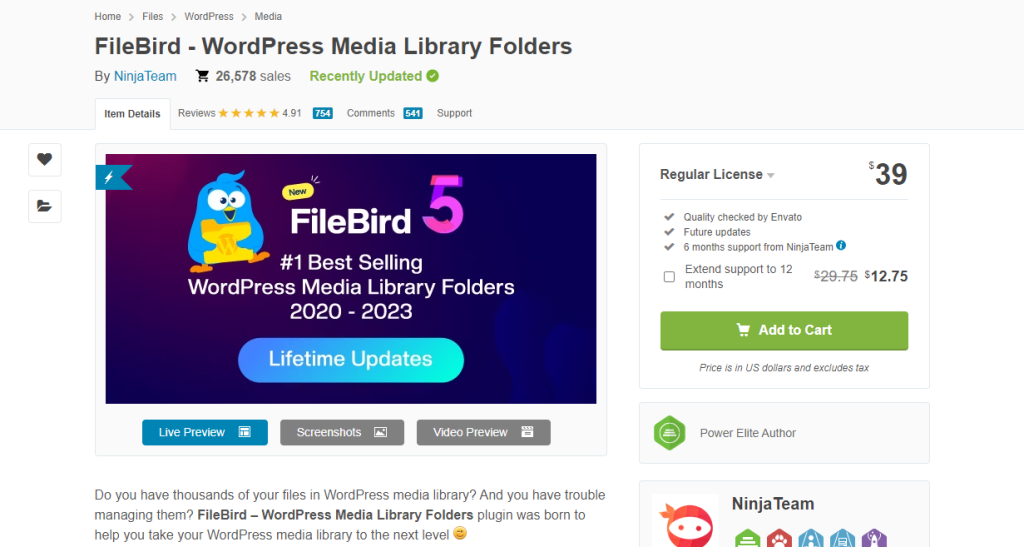 Some of the unique features of the FileBird premium are:
Custom folder color
Different themes
Move folders in bulk
Auto updates
Better UI
Compatible with third-party plugins
And so on. It is an excellent addition to your WordPress blog or WooCommerce when you manage a decent amount of media files.
Next, let's learn why avoiding FileBird Pro nulled version at all costs.
Why Avoid FileBird Pro Nulled Version?
In a nutshell, here are six reasons to avoid FileBird nulled version:
Bad for security
Can cause privacy-related issues
Bad for SEO
Can't get updates regularly
No official support from the developer
Malicious code
Let's take a closer look at each topic.
1) Security Issues
Nulled version plugins and themes come with modified code. We all can agree on that. The hacker can easily install a backdoor to the code without you even knowing. This is one of the biggest security threats.
With a backdoor, anyone can access your website without your consent. With admin-level access, third parties can do everything to your WordPress install, including wiping out the entire data.
Once you notice the website is in danger, removing the nulled version plugin won't save your problem. Also, security plugins can't help you with 100% cleanup either.
If you care about your website's security, please do not use a nulled version of FileBird.
2) Privacy Issues
Privacy is a BIG THING.
Especially when you run a customer-centric business like a WooCommerce store or membership website, you must deal with a lot of data. Some common ones are customer data, email addresses, payment data, etc.
Once the hacker gets access to your WooCommerce store, he can go through customer data and steal all of them. Later, this can lead to legal issues. Apart from personal information, the third-party user can also extract payment information such as credit card information.
No matter whether you use SSL to protect the traffic between the server and the end user. The hacker can still go through the website and steal every data he needs.
So, using the pirated version of FileBird Pro can compromise your and your customer's data.
3) Can Affect Your SEO
SEO stands for Search Engine Optimziation. Most of us know that. Starting an online store and adding products won't make you rich. Your products must rank on Google and other search engines to attract new customers.
With the proper optimization tactics, you can get the articles ranked and attract hundreds or thousands of website visitors.
But a nulled version tool can mess everything up. Since the nulled version of FileBird Pro comes with modified code, it can harm your SEO.
In most cases, we have seen instances where the website traffic is automatically redirected to a third-party website. It is going to affect your blog or WooCommerce store very severely.
Since you rely entirely on SEO for ranking and conversions, you shouldn't use the pirated version of FileBird.
4) No Regular Updates
Developers release new plugin updates with bug fixes, better code, and new features. Plus, to protect their assets with a licensing option.
When you have FileBird Pro nulled version, you will never get updates. By default, when you activate the license key of FileBird Pro, you can update the plugin to the latest version in a single click from the WordPress updates page.
Since you haven't purchased the plugin directly from the developer, you can't get a valid license key and all the benefits.
Keeping outdated plugins and themes can hurt the security of your WordPress/WooCommerce installation.
Hence, we highly recommend not using a nulled version of FileBird Pro.
5) No Official Support
Similar to updates, you can't get help and support from the official developer when you don't have a valid license key. Support from authorized staff is crucial in most cases, You might be experiencing compatibility issues, or you may need a hand to configure the plugin correctly.
Since you use the nulled version of FileBird premium, you can't get access to priority support or something.
Thus, using the nulled version of FileBird Pro on your WordPress/WooCommerce install will be the wrong choice.
6) Costs You More to Fix Your Hacked Website
Experts will charge you hundreds or maybe thousands of dollars to fix a hacked WordPress or WooCommerce website.
When your website gets hacked, you will get a warning in the SERPs (Search Engine Result Pages) that tells the visitors a dangerous site ahead. It is going to affect your credibility and overall conversion rate.
So while checking these, you might want to spend thousands of dollars on a WordPress expert to fix your security and SEO issues.
Why don't you spend $39 on the FileBird Pro instead of giving a WordPress expert thousands of dollars to fix your hacked WordPress install?
Best FileBird Alternative: CatFolders – WP Media Folders
Do you want the best FileBird alternative?
Check out CatFolders.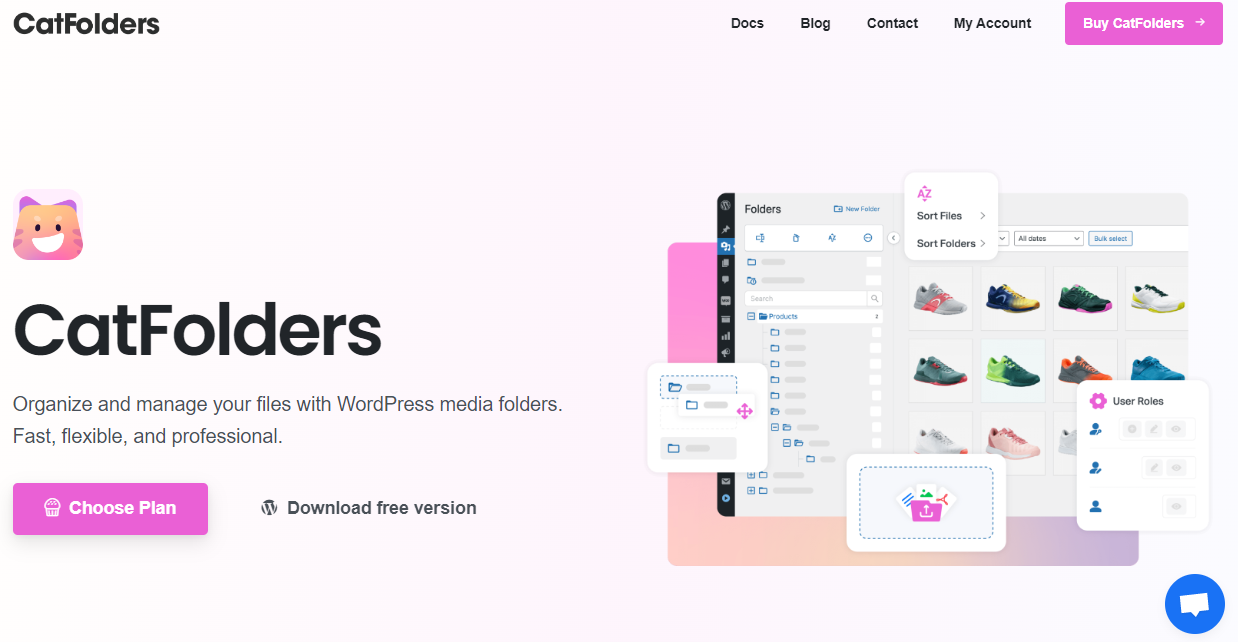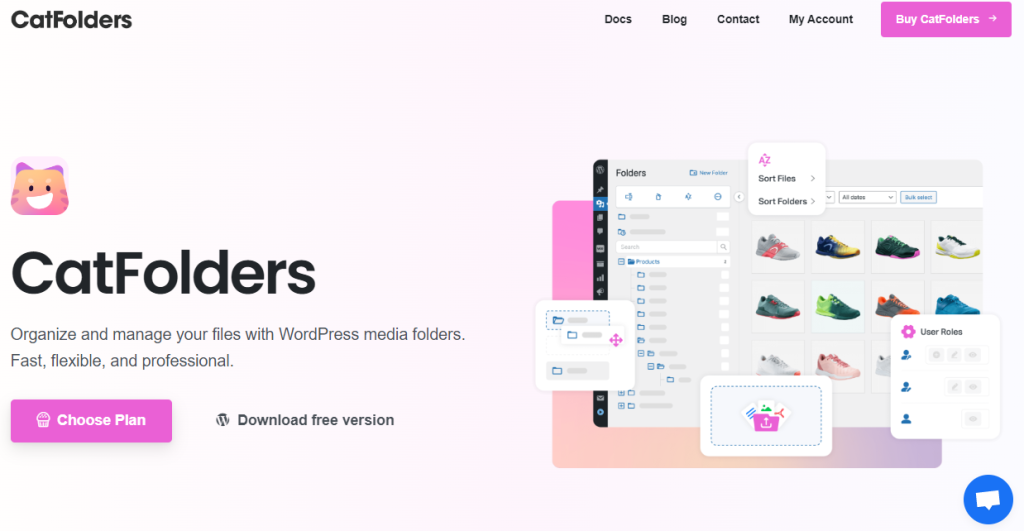 CatFolders is a feature-rich WordPress plugin that can help you with media organizing. With CatFolders, you can manage your files efficiently without any hassle. If you check the support period of the FileBird premium plugin on the CodeCanyon marketplace, you can see that it's six months.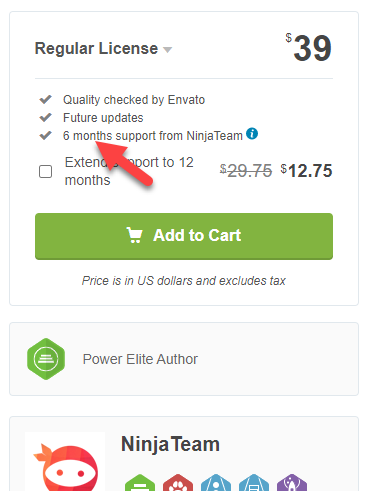 You should spend extra money to extend the support period.
On top of that, the plugin can be used only on a single WordPress/WooCommerce installation with one license key. So, for example, if you are representing an agency and need to use FileBird on eight WordPress websites, you should purchase the tool eight times.
These are not optimal solutions for agencies.
When it comes to CarFolders, they have membership plans for both freelancers and agencies.
You can choose annual billing or lifetime billing according to your preferences. You'll get support and updates for the plugin until your license expires.
Agencies can use the unlimited license plan (yearly or lifetime) and save a lot of money instead of purchasing FileBird whenever they need a license.
Next, let's see what makes CatFolder special and unique from others.
Some of the popular features of the plugin are:
Well-optimized code
Easy to use
Unlimited folders & files
Sorting option
WooCommerce compatible
There is a free version tool available with limited functionalities. Also, you can directly download it from the WordPress plugins repository.
We highly recommend you check out the tool. You can start with the Lite version plugin and upgrade to a premium subscription when you need more features and power.
Conclusion
Sometimes, you might be interested in premium tools or services but have yet to be ready to invest in the specific option. If you search for nulled versions of premium WordPress themes, plugins, or any other scripts, you can see several websites promoting the codes for free.
But there will always be a catch.
As mentioned in this post, you can get your businesses in a terrible situation using FileBird Pro nulled version or any other pirated tool.
FileBird is a freemium plugin. If you love the tool, you can start with the Lite version. On the other hand, the premium version will cost you only $39 (one-time fee), which is very affordable.
We recommend looking for a free alternative instead of using nulled plugins. This way, you can ensure you'll never compromise the security of your WordPress website.
That's it!
We hope you have found why using FileBird Pro nulled version in your WordPress website or WooCommerce store is a bad idea. If you did, please share this article with your friends on social media.
Feel free to go through our blog for more related articles.